Arugam Bay Beachwear Ltd. CEO Asanka Perera shares his view of why influencer marketing can boost SMEs
---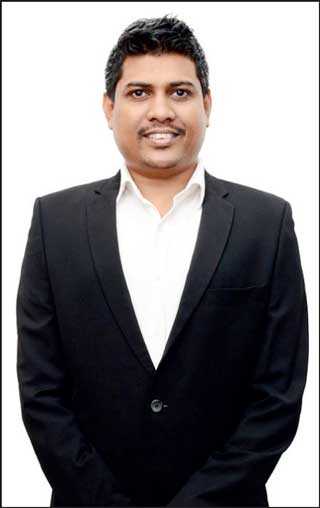 Arugam Bay Beachwear CEO Asanka Perera
---
Influencer marketing is one of those business strategies that heralded a more creative and fun approach to marketing products and services online. When influencers are mentioned here, one's train of thought would quickly move to associating them with celebrities and brand ambassadors.
The concept of a celebrity or someone famous endorsing a brand or product is of course, nothing new. But, with the arrival of digital media and social media platforms and the ability it has given the average citizen to easily reach the other side of the world through these mediums has no doubt allowed for marketing to become trendier, exciting and challenging as well. So, influencer marketing is also denoted as a cost-effective alternative when adopting a marketing strategy but it may not always prove effective.

When it comes to using this strategy towards elevating the SME sector in Sri Lanka, there are many factors that come into play towards realising this. In Sri Lanka, SMEs account for over 75% of the total number of enterprises, 45% of the total labour force and contributes to 52% of the GDP. Many a time have SMEs been described as the backbone of the economy and therefore, are deserving of the support needed in order to ensure their sustenance in today's economy. Coupled with the onset of the pandemic, it no doubt poses as a challenge on a whole new level.

Influencers vary in their business approach, type of subject matter or product they may focus on. Influencers can definitely help in bringing about change through their posts and the messages they publicise to their many followers on social media.

When it comes to supporting the SME sector, what is needed to understand first, from an influencer perspective, is that influencers are known to be very good at communicating and promoting products and brands and are limited when it comes to focusing on services. Where SMEs come about in this case, as potential partners for influencers, it is important first to differentiate SMEs and categorise them under rural-oriented and urban-oriented entities.

Rural SMEs would most likely focus on their immediate vicinities and the rural markets when it comes to their clientele. So, if the need is to focus on the rural segment of SMEs then engaging with influencers who have established themselves as more image-oriented and respected public figures and who can easily align their vision and communicate the message that would reverberate easily with the rural segments, would pose as ideal.

An influencer can certainly be a catalyst in supporting this segment but simply having a celebrity for instance to endorse or promote a brand or product that would be aimed for those rural markets may not work each time.

When looking at more urban or FMCG type of products and services then influencer marketing will no doubt be helpful and easily cater to the wider target audience. One of the biggest challenges today, that SMEs face, is access to markets; they might have a good product but do not have the proper understanding of how to sell it. So, influencers can easily be a part of this equation and help make a difference.

With this current situation, where the general public is having to adapt to living in the midst of a global pandemic, influencers can get closer than ever to their audiences and leverage not only on their popularity and content creation but also weigh in on the emotional aspect and human element of coming together as citizens and supporting small businesses.

People have quickly embraced digital platforms and are utilising social media even more especially now that they are also having to socially distance themselves and limit their ability to explore products and services physically.

Influencer marketing can no doubt help to provide a fresh perspective towards consumer buying behaviours. Influencers and brands had eventually begun to change the course of their communication towards brand value and focusing less on products. With the advent of the pandemic, this has gradually shifted the market towards a more 'relationship-based' influencer marketing strategy and focusing less on the transaction-based approach.

Alongside this, brands have also loosened their grip over the message and content they hope their partnering influencer would divulge, hence giving influencers more liberty when it comes to their content creation.