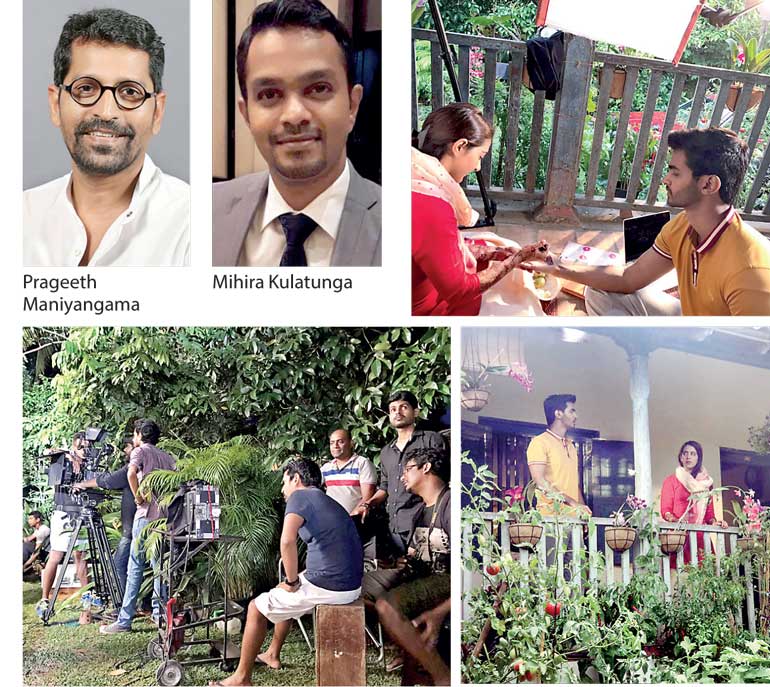 Unilever Sri Lanka's latest Television Commercial (TVC) on 'Laojee' tea has garnered attention and respect, breaking through the clutter of media messaging.

The emotionally-resonating TVC, while evoking the qualities associated with the brand, also imparts a subtle social message on how communities can overlook narrow considerations of race and religion to live in harmony.

By using the example of an inter-religious marriage, the Laojee TVC exhorts viewers to rise above racial divisions to ease racial tensions. By tackling such a sensitive issue with grace, the Laojee brand has played an important role in starting discussions on the overarching issue of ethnic harmony.

Laojee as a brand and through its communication has always stood for bringing people together and bonding and 'brewing togetherness' over a cup of tea. Laojee, a truly Sri Lankan brand is embraced by all ethnicities in the island and has always been the 'brew that bonds'.

This 120-second commercial depicts a newly married couple, a Muslim girl and Sinhala boy who are expecting their first child. When the boy's parents visit them, it becomes clear that the couple has married against their parents' wishes. The girl in the commercial is seen brewing Laojee tea for the in-laws.

Reflecting the brand purpose of brewing togetherness, the daughter-in-law takes a cup of Laojee tea to her father-in-law, despite knowing that he may not be pleased to interact with her. As he sips the tea appreciatively, it instantly puts him in an amiable mood and the discord melts. By accepting the cup of tea brewed by his daughter-n-law reflects his acceptance of their marriage.

The commercial exemplifies the brand's proposition of bringing people together but has taken a bold step to do it through a story that is considered controversial. While not uncommon, inter-racial marriages create tensions in families to the point that they could create rifts in an otherwise highly family-oriented culture.

The strong production values of the TVC and the impeccable casting together make for emotional viewing, which makes it much more than a mere commercial. In fact, the strong emotional connect it has forged with viewers is reflected in the fact that it is the fastest Unilever video in Sri Lanka to reach 2.5 million viewers.

In total, the video reached 848,000 unique viewers and 1.2 million views. The tight editing of the video and the warmth of the emotions in the commercial has made the Laojee TVC qualitatively the most positively engaged Facebook video for a Unilever brand ever.

Unilever Sri Lanka Category Head of Beverages and Water Mihira Kulatunga said: "At Unilever we believe in creating purposeful brands and powerful marketing mixes that serve that purpose. The Laojee commercial is another leap in that direction. The Laojee commercial is exceptional, in that, it prompts a conversation into the status quo on ethnicity and relationships, while simultaneously narrating a story that is hopeful and warm. The brand plays the part of an 'unassertive catalyst' that prompts a small act of kindness. The JWT team and the director has wonderfully crafted the commercial in a way that this expression of kindness and acceptance is not marred by the social controversy that surrounds it. I personally believe that the commercial goes a little further than being just cut through to being consequential. We are pleased with this Laojee commercial because it breaks through all the clutter of tea advertisements with its unique theme of inter religious marriages. Bringing families and people together over a cup of tea is at the core of Laojee's values and this message has been evocatively brought out by JWT's creative team. The brand message is so simple yet direct and relatable that it has caught the imagination of viewers, making it one of our most successful Unilever videos in Sri Lanka."

Commenting on the creative quotient, J. Walter Thompson Sri Lanka Creative Director Prageeth Maniyangama says, "Laojee commercials continue to break new ground in emotional and public service messaging. From the popular 'rosa' thematic that celebrated Sri Lankans' positive disposition to the present day commercial based on Sri Lankans' love of family, Laojee will continue to bring families and people together over tea. From the creative angle, we were totally focused on bringing out the message that Laojee is loved by all communities across race, age, gender or religion."

A brand trusted by Sri Lankans for over 45 years. Laojee's rich blend incorporates high quality black from a range of tea gardens in the hill country of Sri Lanka.