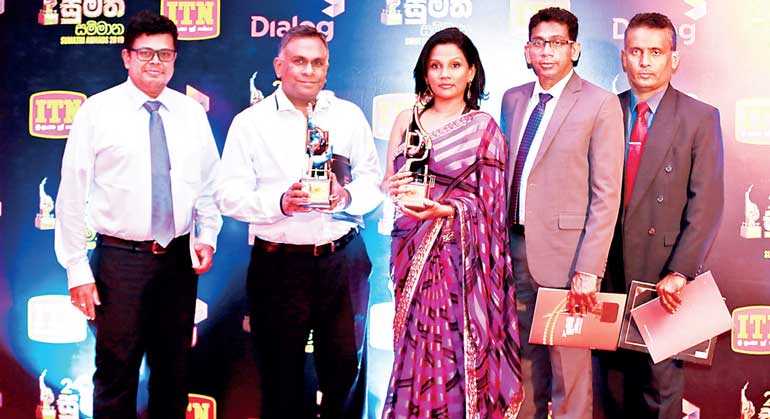 Leading advertising agency Holmes Pollard & Stott has won a Sumathi Award for TV Commercial of the Year (Second Runner-up). It received this accolade for its Lagna Wasana campaign for the Development Lotteries Board (DLB). This is the fifth Sumathi award won by the agency.

Lagna Wasana is currently the leading lottery brand in the DLB portfolio. After Holmes Pollard & Stott took over the advertising in 2016, the number of weekly draws was increased from three to seven.

The agency used consumer insights to enhance the popularity of Lagna Wasana by shifting from the previous Dhana Yogaya concept of planetary combinations to the more personalised and relatable idea of the buyer's zodiac sign being a lucky symbol. The response was strong, with people buying lottery tickets depicting their own zodiac signs or that of their loved ones in the belief that this would increase their chances of fortune.

The award-winning commercial succeeded in communicating to the customer the idea that "your zodiac sign is your lucky symbol". It was done in a very effective and emotional manner which appealed to this market segment.

Holmes Pollard & Stott highlighted the fact unearthed by research which showed that Lagna Wasana produces more jackpot winners than any other lottery ticket and also yields the highest number of winners per draw. The agency further strengthened the strategic and tactical positioning of the brand.

The launch of Rashi Adhistham – the Tamil version of Lagna Wasana – also proved a success. Introduced in 2017, it has become one of the most popular lottery brands among the Tamil community.

The success of the Lagna Wasana campaign is notable given the fact that at one time it was feared competition would affect sales. However, brand equity was enhanced through effective communication. Proper intervention and action ensured that the Lagna Wasana brand was rejuvenated despite earlier fears about a loss of market share.

The new award for the Lagna Wasana TV commercial brings to three the number of Sumathi awards won by Holmes Pollard & Stott in the last four years. In 2016 the agency won an award for the HDFC Senehasa Campaign, and in 2017 it was presented an award for the NLB Mahajana Sampatha campaign.