LONDON (Reuters Breakingviews): Facebook's crisis could turn digital advertising's duopoly into a triopoly. Marketers spooked by a data-handling scandal are threatening to pull money from the social network, which together with Google parent Alphabet sucked up 84% of online commercial budgets outside China last year, according to consultancy GroupM. Amazon could benefit.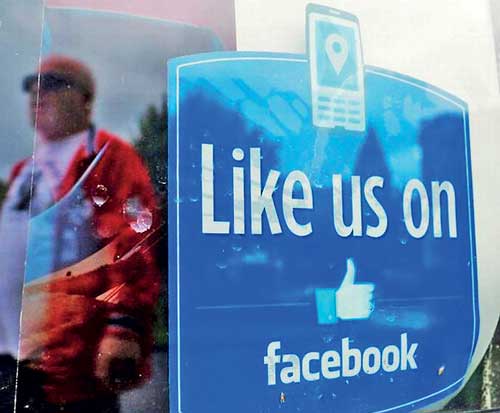 Founder Mark Zuckerberg's belated apology, in which he explained how information on 50 million users ended up at consultancy Cambridge Analytica, is unlikely to placate unhappy advertisers. A UK trade body whose members include Procter & Gamble and Diageo has threatened to pull money from Facebook, the BBC reported.

That may be posturing. Marketers made similar threats last year after the Times newspaper revealed that Google's YouTube was running commercials alongside extremist videos. Even so, advertising spending on YouTube in the United Kingdom grew by 13% that year, Enders Analysis reckons, close to the rate for the previous 12 months.

Facebook's crisis seems deeper, however. First, growth in daily active users at the $480 billion company is slowing. The closely-watched measure increased by 14% from a year earlier in the most recent quarter, compared with an average of 17% in the preceding three quarters. Meanwhile, Facebook's ad rates have been rising at a faster pace than in the past, according to Enders Analysis, potentially undermining the return on investment from advertising on the social network.

Where might those ad dollars go instead? It's unlikely that TV or print would pick up much. Those media still suffer from dwindling users and lack the targeting permitted by Zuckerberg's hoard of data on the location, age and hobbies of his users. Smaller online services such as Twitter and Snap may benefit. The real winner, though, could be Amazon.

Jeff Bezos' $748 billion group has detailed information on its users' purchasing habits and sensitivity to price changes. It also has increasing hold on users' time with its Prime Video service. Amazon's advertising offering is currently small – eMarketer reckons revenue from promoting products on its e-commerce site will inch past $2 billion in the United States this year but account for just 3% of the market. A too-aggressive push would alienate users and raise the risk of a Facebook-style backlash. Amazon also needs to avoid riling antitrust regulators, who are already wary of its dual role as both e-commerce seller and product-search provider. Facebook's ills nonetheless give Bezos the chance to elbow his way into the digital duopoly.