From left: Amnet Group Chief Operating Officer Salil Shanker, Isobar Sri Lanka Director Chamith Buthgamuwa, Dentsu Grant Group Chairperson and Managing Director Neela Marikkar, DAN Programmatic Chief Operating Officer and CEO Gautam Mehra, Amnet Sri Lanka Business Director Nisal De Silva, Isobar Sri Lanka Manager Digital Vinoli De Alwis and Isobar Sri Lanka Manager Digital Dulakshi Silva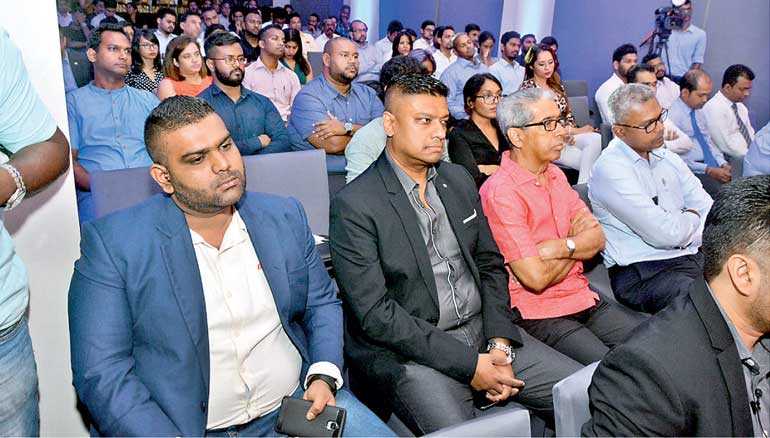 Dentsu Aegis Network last week ushered in a new frontier in Sri Lanka's media and data landscape, with the launch of Amnet; the global leader in programmatic advertising, transforming the media, marketing and digital domains in the country.
The launch was attended by senior leaders of multinational brands, conglomerates, publishers, media organisations, digital service providers and large

Sri Lankan corporates. Salil Shankar, Chief Operating Officer (COO) of Amnet, India, the Chief Data Officer (CDO) and Gautam Mehra – Chief Executive Officer (CEO) of DAN Programmatic together with the Sri Lankan Dentsu Aegis Network leadership launched the programmatic advertising platform on 11 September.

Amnet is Dentsu's programmatic group, leveraging the use of hundreds of data points, to provide content that's relevant to audiences, allowing brands to create precise and relevant journeys for their customers.



This data-first approach to marketing unifies online and offline media touchpoints allows Sri Lankan brands to be on par with their global counterparts in terms of customer experience.

Amnet in depth as the sole consumer oriented digital platform that utilizes data to create customized digital solutions to its patrons. Thus, through expanding the scope for digital media with the launch of Amnet in Sri Lanka. Welcoming everyone at the event, Dentsu Grant Group Chairperson and Managing Director Neela Marikkar said "We are very excited to announce that Amnet, the premier programmatic platform is now officially a part of Dentsu Aegis Network,

Sri Lanka. Through Amnet, we hope to deliver highly effective audience segmentation using local and global inventory for our clients in the field of programmatic buying and audience management solutions which will, without a doubt, revolutionise the advertising industry in Sri Lanka.

Through this powerful collaboration of Dentsu Aegis Network and Amnet in Sri Lanka, we hope to deliver efficient and cost effective solutions to our client's brands."

Amnet Sri Lanka Business Director Nisal De Silva presented the recent developments in the digital advertising landscape in Sri Lanka. Elaborating further on the digital ad spend projection in Sri Lanka and Global digital ad spend trends, he said, "At Amnet, we believe in scaling up the full potential of our brands to profile new customers, deliver unique messaging and creatives, and connect audiences across channels. We know that Amnet will create a paradigm shift in digital and we hope to be the Sri Lankan pioneers of this revolution."

The closing remarks were made by Isobar's Director Chamith Buthgamuwa: "Amnet plays a vital role across the consumer funnel for brands. We've seen a shift over

the past two years as brands have evolved and advertisers have started using programmatic to automate their digital media buying and activate full-funnel campaigns.

Amnet enhances a brand's overall value by helping to engage the same consumer at different stages of the purchase journey and enabling advertisers to carry out full-funnel campaigns across several channels at the same time."