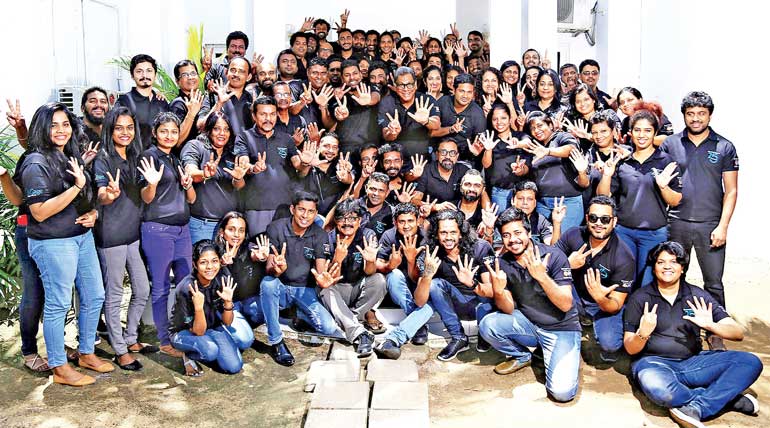 The Bates Strategic Alliance Team celebrating their 25th anniversary
Bates Strategic Alliance reputed as a pioneer in Integrated Marketing Communications and Public Relations now driving strongly in Digital, has announced that it will celebrate its 25th anniversary with a 'Festival of Our Future' where it will explore vital issues and future trends in four critical areas – brands, communications, environment and society. The Thought Leadership Sessions will feature all of 32 local and overseas speakers and two national leaders in a single day.

The morning sessions on 'The Future of Brands' and 'The Future of Communications' will explore the changes in technology, society and the operating environment and what it means for brands and communications of the future. Among the brand topics covered are – The Higher Purpose of Brands, Brands that are Good for People and the Planet, Social Entrepreneurship, Corporate Sustainability, Destination Marketing to New Age Travellers, Customer Experience, and the Importance of Good Design.

Among the communications topics are: Digital Transformation, The Future of Brand Communications, How Social Media is changing News and Views, Branding through Digital Platforms, Reputation Management in the Digital Era, trending from Traditional to Digital Media and Music in Sensory Branding.

The afternoon sessions on 'The Future of Our Environment' and 'The Future of Our Society' will explore the environmental and social challenges to our collective future. Speaking on the inclusion of these topics, Strategic Alliance Founder Nimal Gunewardena said: "All of us, including corporates and marketers, as citizens of our country and planet must understand and address with urgency and proactive commitment. We all must ensure the well-being of ourselves and our fellow citizens. These challenges carry import and implications for businesses, brands, marketers and communicators, all of whom have better resources and expertise than governments to address these, and should embody these as part of business and brand strategy."

He added: "At this milestone, I am also launching my new brand NGage Goodvocacy, to use our professional communications expertise beyond our commercial enterprise, to meet vital social messaging and environmental advocacy needs."

Among the environmental topics for the afternoon are: Climate Change and Environmental Sustainability, Development vs. Environment, Waste Management, Driving the Sustainable Development Goals, Value Creation in Sustainability, Driving Sustainability in the Organisation, Reforesting, and Motivating Young People to Save the World.

The social topics will include: An Alternative to Governance by Politicians, Politics and Social Media, ONUR's experience in forging National Unity and Reconciliation, Empowering Women, Gender Equality and Societal Inclusion, Teaching the Young for a Better Society, Change-making through Youth and Revitalising our Heritage Industries through Community Entrepreneurship.

The day will end with a cameo chat featuring former President and ONUR Chair Chandrika Bandaranaike Kumaratunga and Minister of Finance and Media Mangala Samaraweera sharing their Vision for Sri Lanka amidst the current challenges and lessons from the past. This is an invitee only event with limited seating.