Adfactors Public Relations Lanka, in its fifth year of operations in the country, moved to its new office at Parkway Building in the Park Street Mews neighbourhood.

The Park Street office will play a key role in the PR consultancy's re-thinking its working practices and rebooting relationships with clients and media professionals.

According to Adfactors PR Lanka's founding CEO Rezani Aziz, the shift to the new and larger premises adds further impetus to the consultancy's race to the top of the domestic PR industry.

"This move represents an exciting development for Adfactors PR Lanka. With new talent and expertise across sectors, our team is well-positioned to service a growing list of multinational clients as well as local brands and industries. We have grown 45% over the past year and the new space can accommodate our growing team to maintain our momentum, as we continue to attract fresh talent and prestigious new clients," said Aziz.

Adfactors PR Lanka Director Nijay N. Nair said, "I am so proud of what we've accomplished in Sri Lanka since opening our office exactly five years ago. The journey of our Sri Lanka office has been remarkable, and with this shift, we signal our intent to take on a larger volume of business and support more local and global clients to communicate their stories and facilitate their business interest with greater impact."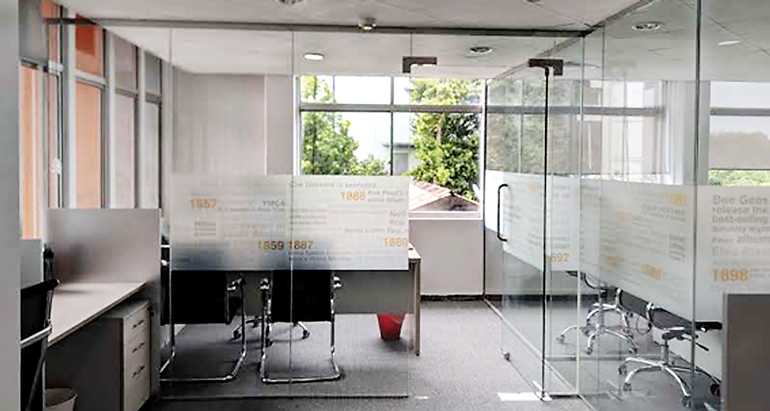 Adfactors PR Lanka is a fully-owned subsidiary of Adfactors PR Ltd., a multi-specialist PR consultancy headquartered in Mumbai. Established in 1997, Adfactors PR is the leading PR consultancy in India, offering strategic, knowledge-driven communications to many of the country's largest corporate and financial groups. Adfactors PR Lanka, Nair believes, can replicate the same tried-and-tested success model to serve the needs of Sri Lankan businesses.
From advocacy and corporate reputation management to brand communications, healthcare and issues management, financial and IPO communications, Adfactors PR Lanka offers the full range of services to some of Sri Lanka's leading conglomerates, healthcare institutions, banks and financial institutions.