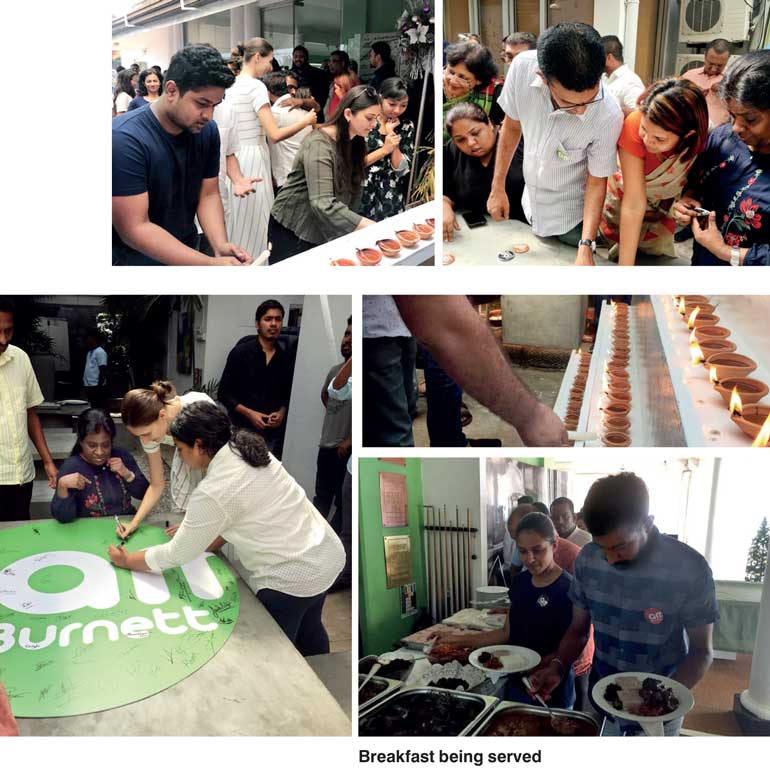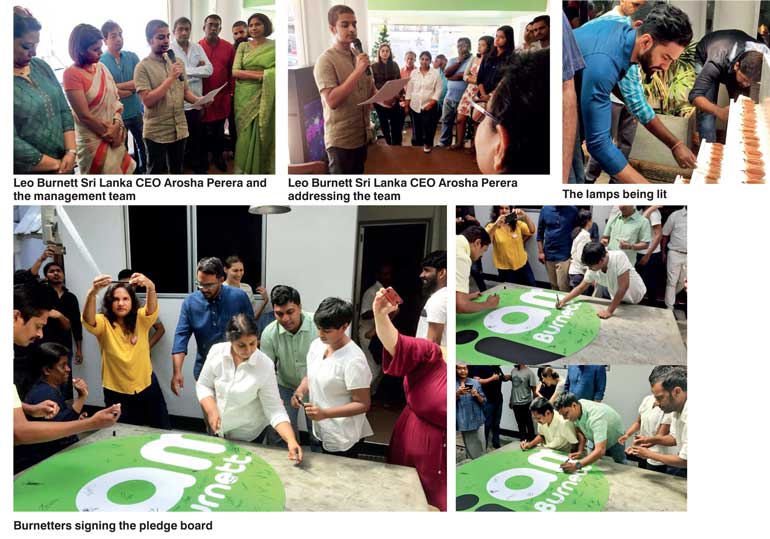 2018 – The year of change


Sri Lanka's iconic agency, Leo Burnett, announces that the agency has embarked on a new chapter in its history with the start of the new year, led by Arosha Perera as its new CEO along with the new management team.

The year commenced with a new twist to the traditional lighting of the oil lamp where all employees lit a lamp to signify the united role and responsibility of each person in the future of the company. Arosha then addressed the gathering after which everyone signed a pledge of allegiance to the new vision of Leo Burnett. This was followed by a traditional breakfast of milk rice and condiments.