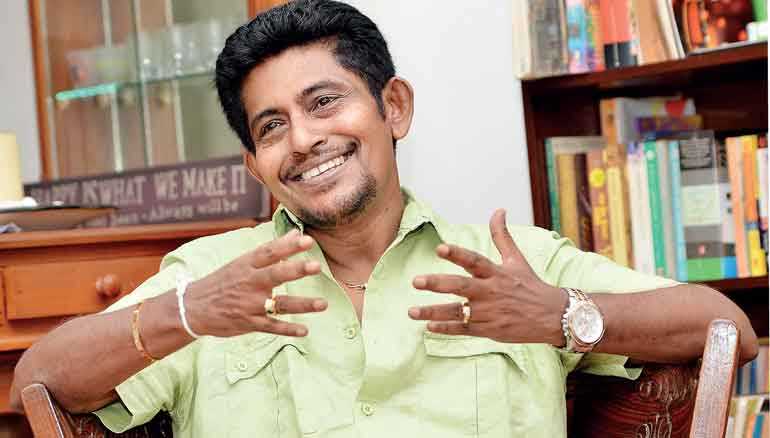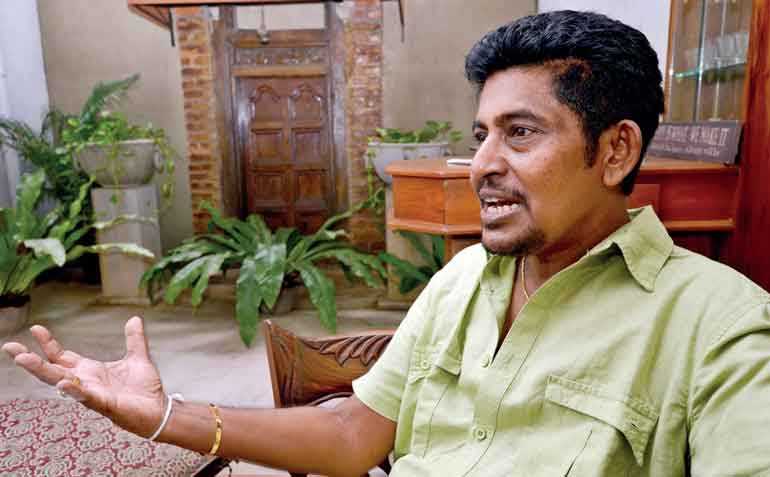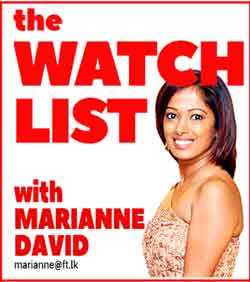 A contrarian and non-conformist throughout his life, playwright and entertainer Indu Dharmasena takes pride in living life his way, with an all-important caveat of course – he does not hurt anyone, deprive anyone or break any laws.

Growing up, Indu threw himself headlong into everything but his studies, only to later complete a three-year degree in London studying mathematics and computer programming. Not content with that, he shifted streams once more, this time

turning his attention to drama. All this happened at a time when drama was not taken seriously enough to dedicate your life to, so for Indu a college degree was convenient in that he would have "something to fall back on!"

His passion for drama began while in school and Indu asserts it's been an interesting and fulfilling journey, having acted in over 100 plays to date and written 65. In drama too he went against the grain, introducing 'Singlish' theatre, for which he got slammed for 'murdering the Queen,' but carried on regardless, like Indu is wont to do.

Here, Indu kicks off Weekend FT's new series The Watch List, talking about his life, dreams and experiences:
Q: Let's go right back to the beginning. Tell me about your childhood, what it was like growing up in the '60s and '70s?

A: We initially lived in Homagama and then we moved to Colombo. I have a sister and a brother, I am the eldest. There was a time I used to think we didn't have TV and we didn't have most of the things children have now when we were growing up, but now I firmly believe we had more fun! We depended a lot on friends and playing all kinds of games; it was always about communicating and moving with people, we were never alone. Maybe I was a bit of a dreamer, so there were times when I moved away, but most of the time was spent with other people. Even games were things we invented. Maybe that was another reason why we were into drama and all that, because we had to entertain ourselves! On weekends it was always spend-the-days with friends or going to the movies.

School was also a lot of fun and I must say those days we were taught how to take responsibility, we were not spoon-fed. We didn't have the internet so if we had a project to do, we had to physically go out and talk to people, interview them, get information and write. Now it's just a case of Google and you're done.

In terms of extracurricular activities, you name it, I did it. Though I'm not a musically-inclined person, I was even in the orchestra, playing the triangle. That was again because I wanted to be involved. Then I was in the school band, I started off with the melodica and ended up being the band leader. I was an average student because I was doing everything other than studying. As long as I scraped through, that was fine with me. I was never a person who wanted to get As. With our parents, we're more like friends. It was actually quite nice. They were not strict at all.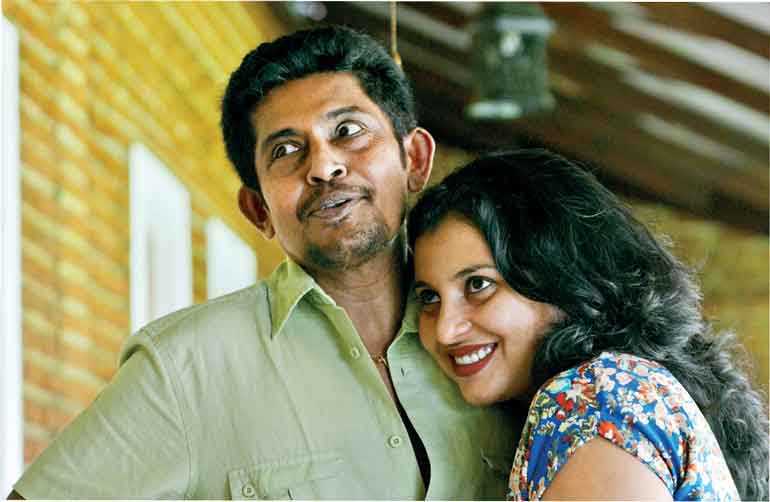 I had a lot of freedom, but I was told always to tell them where I was. We didn't have mobile phones in those days so my father would say, 'We are not trying to check on you but in an emergency we should be able to contact you.' It was a good life. I wouldn't change anything.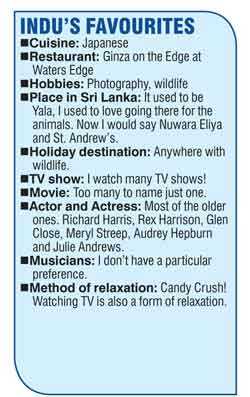 Q: When did your onstage life begin and how has the journey been?

A: That was while I was still in school. Yolande Abeyweera was doing English drama and I think the first production she did was 'King and I'. I was one of the children. Then she did 'South Pacific' and in that I was Luther Billis, it was a supporting role. Then the third production she did was 'Camelot' and I played the lead role, Arthur. In between there used to be the inter-house drama competitions. One year it would be in English and the next year in Sinhala.

The first time I wrote a play was for an end-of-year concert we did for the Nayakakanda orphans, where we would conduct a sports-meet, host lunch and tea, give them Christmas gifts and have a concert. I wrote a play for that and as a result the Sinhala Literary Association teachers encouraged me to write. From Mrs. Abeyweera I really learnt the ropes on how to think, walk and act on stage, but writing was encouraged by the Sinhala Literary Association teachers.


Q: You faced challenges when you went against the norm and introduced 'Singlish' theatre. When did you start this, what made you do it and how was it received?

A: This was in the late '80s, that's when it became more public performances rather than connected to fundraisers in school and so on. The critics were saying I was murdering the Queen! But I don't consider myself a writer, I actually think of myself more as an entertainer. What makes me tick is when I know that I made someone happy and managed to get a message across. I listen to people, so funny things that people say in day-to-day life I remember and use in my plays. I base my characters on actual people I meet.


Q: Could you share one of your most memorable experiences on stage?

A: When I was playing Luther Billis and Christine was playing the female lead Nelly, we performed this song 'Honey Bun,' for which Mrs. Abeyweera lent me one of her bras. She was quite a buxom lady and the bra was done up with flowers and so on and then filled with paper. At the end of the song, I had to give Nelly a letter from the hero of the play, the boyfriend. After the song she was supposed to be in the kit she wore for the song and have a conversation with me. She forgot about that and went and changed for the next scene. Now I came out having a dialogue with someone and after that person left, I was waiting…

I am not supposed to be expecting her – Mrs. Abeyweera used to be very strict about 'don't anticipate!' – so I was there trying to whistle and Christine was not making an appearance. So I kept singing away and moving towards the wing but Mrs. Abeyweera chased me back saying, 'go and do something!' So I'm in a grass skirt with this bra thing, of course wearing a skin-coloured t-shirt and shorts underneath, and I have a ship painted on my stomach - of course I was much slimmer - and in the movie when he flexes his stomach muscles, the ship moves. So I was doing that, where even 30 seconds seems like ages when you're stuck there. So I took the skirt off, because I was supposed to be undressing in the locker room. Then I pretended to take the bra off and one of the boys from the balcony shouted, 'Gedara galawanne amma da?' I lost it! I took it off!! Then all the paper and everything this bra was filled with fell. Then this girl walked in and I couldn't find the letter I was supposed to give her and I had to go through all this rubbish! It was quite the memorable experience!
Q: Which actors and actresses have you most enjoyed sharing the stage with?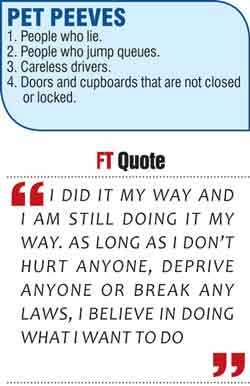 A: I can't say that I enjoyed working with certain people in particular. I actually enjoy being on stage. Maybe I can count one or two that I prefer not to be on stage with – when you are stuck on stage with a selfish actor, then you have problems. When you are trying to give attention to the whole production but someone is trying to get attention for themselves, it is very difficult. Everyone needs to contribute, otherwise the whole play falls flat.
Q: Some 15 years ago you told me that if you don't die you might compete with Shakespeare and write more than he has. You had written 35 plays at the time; how's it looking now?

A: Now it's at 65, darling! And he has only 37. So pass thamai, full pass! When I used to say I want to beat Shakespeare, it was a bit of a joke really. Even though I proudly say I have written 65 plays, it's also because most of the time I do these plays as fundraisers for other people – associations like Rotary, Lions, OGAs, PPAs and so on. Invariably what happens is they say, 'Can't you write a new one?' because it's easier for them to sell tickets. That's why I've been writing so many plays.


Q: You focus heavily on charitable causes, what drives you to do so?

A: Sometimes the desire to help is there but you don't always have the means. I've found that this is a good way to raise funds for good causes.


Q: When Sanwada came into your life in 2004, there was a sea change in you and the way you two have grown together is just amazing. Tell me about the relationship, how it began and how it got to where it is now?

A: I was helping out with lights for Feroze's 'Romeo and Juliet,' and before the play started I was outside when a boy I knew, Dion, who used to work at HSBC, introduced us. She had also worked at HSBC before she went to college. She had just come down [from abroad] and he had invited her for the play. He introduced us and my first question was, 'Do you act?' because I was in the process of writing 'Madai Tomiya 007 Wuna' and she said, 'No… actually I've done a couple of school plays but I am more a dancer'. She had danced in shows by Chandi Peiris and so on when she was down on holiday and I replied, 'That's good because I need dancers, I'll get in touch with you'. That's how I first met her and for the first year or so we were really good friends.

She has brought a lot of happiness into my life. I felt like I was searching for something and I found it in her. Sometimes you just see a person and it's a physical attraction or something. During the time of wooing, you try to please the other person. But when you have been friends first and you have the same interests and you are on the same page, I think it makes life much easier and happier. Sometimes something happens and I think 'we must do this,' only to see she has also thought the same thing. This October it will be 10 years since we got married!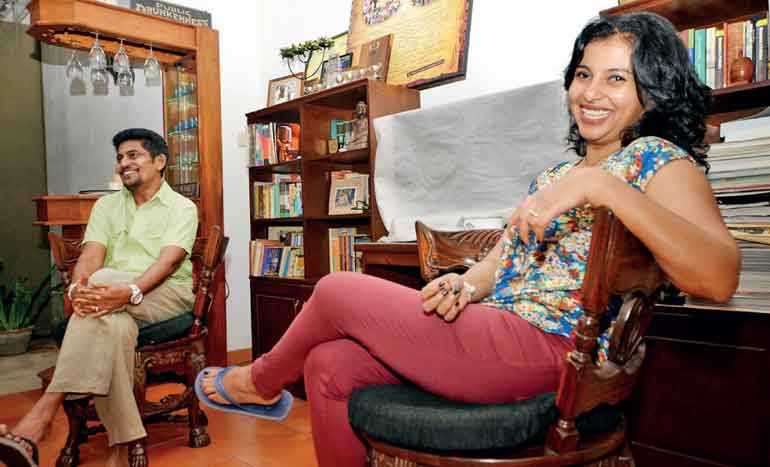 Q: What's a day in your life like today?

A: I exercise for about an hour because of high cholesterol, after which I have a wash and then it depends on whether we have meetings. Generally I schedule meetings after 10am given the traffic earlier in the morning. We really don't need to go into Colombo city unless I go to see my mother or to the Lionel Wendt. The rest of the time is taken up with acting, writing plays and doing skits. I really enjoy doing the latter because I tailor-make the script to suit the situation they want to focus on.


Q: You've always been generous with your time and experience, sharing both with others in so many ways. How do you do it and why?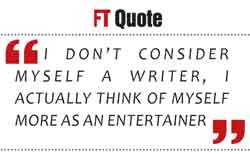 A: I love theatre. I personally think everyone can act. Everyone has the ability and the talent to do it, but someone needs to get them to do it properly. I like helping people, especially children. Even for Shakespeare drama competitions, I have never charged anybody. If they are doing a public performance for which I have to commit a certain amount of my time and energy, only then do I charge a fee for directing and putting it together. Simply because I would have had to forego some other venture in order to take on these projects. I have helped many schools with Shakespeare and never charged, but yes, sometimes they do collect and give me some money. I love to teach.


Q: Who and what inspires you?

A: Sanwada gives a lot of inspiration for the comedy roles, along with the politicians… but I would say my parents have been the biggest influence in my life. We were like friends. Every morning we would go to their bed and all five of us used to be there for at least half an hour, talking about all kinds of things. Their marriage was a love marriage, so they never placed any restrictions on us. That time in the morning was when they imparted all our values in life, through casual conversations.


Q: You've always gone against the grain, Indu. Looking back, how would you sum up your life and experiences?

A: I did it my way and I am still doing it my way [laughs]. I actually firmly believe that as long as I don't hurt anyone, deprive anyone or break any laws, I believe in doing what I want to do.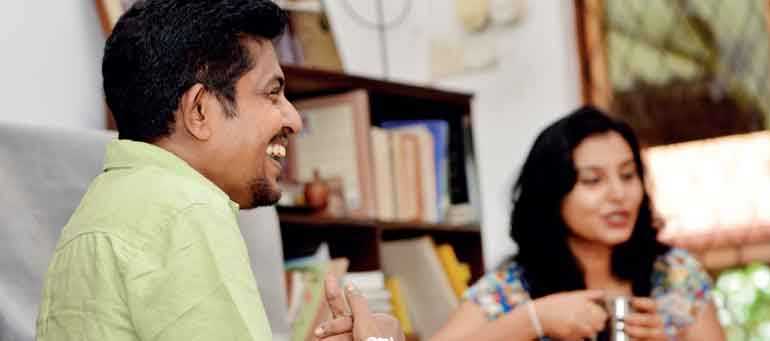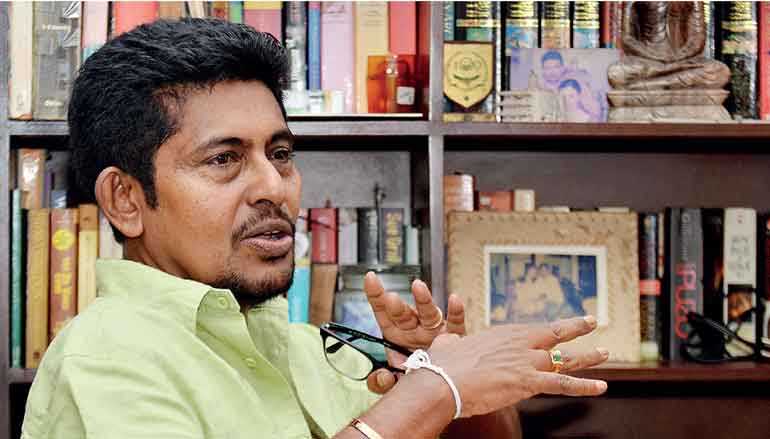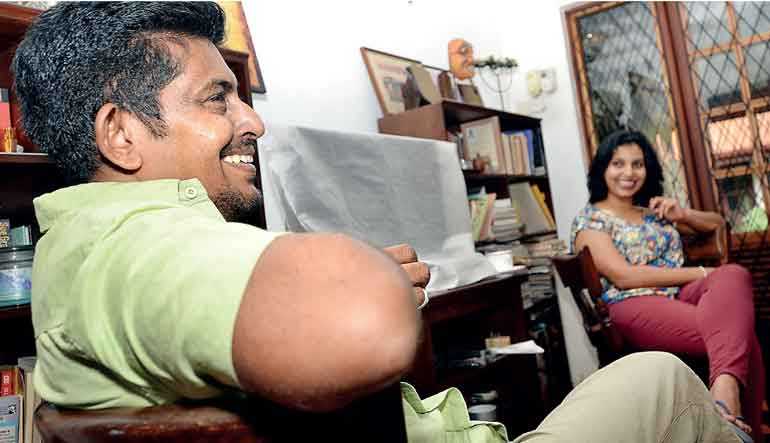 Pix by Shehan Gunasekara