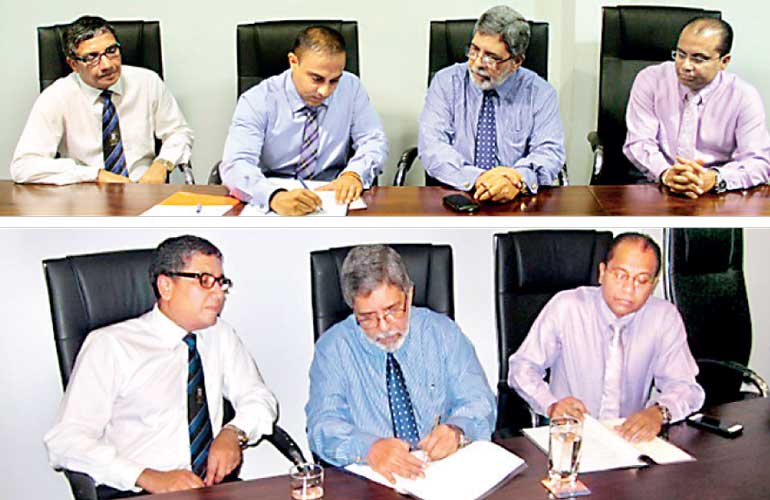 TMC commenced in 2002 with a membership of 101 as an initiative of the CMI UK Sri Lanka Branch and began its operation at the Galle Face Hotel. Since then, TMC has spread its wings to Mt Lavinia , Kalutara and Negombo where TMC Clubs are located in the following locations : Berjaya Mt Royal in Mt Lavinia, Hibiscus Beach Hotel Kalutara, with an associate hotel at Ranmal Ramadia Moratuwa and Camelot Beach Hotel Negombo and last year TMC Colombo moved to Hotel Galadari . The Club also has a standalone CSR arm called the ETD (Enable the Disabled).

Each of these clubs mentioned above have their own exe-committee and they carry out various activities both in relation to management and activities to create a forum for managers of all disciplines to interact and network.

In order to strengthen The Management Club in its growth and development, many prestigious organisations have periodically come forward to support the Club in its endeavours. The current sponsors of TMC are – Co Sponsors: UB Finance, First Capital, Kleen Park, Airtel and Sponge, Service sponsors: Nineheart, Singer, Sharp, Softlogic IT and Office Automation, Support Sponsor: Sign Tech and Communication Sponsors are Daily Financial Times and MTV .

On 28 October UB Finance became the most recent sponsor to support the activities of TMC. UB Finance Company Ltd. (UBF), is a licensed finance company which promises integrity to their customers providing an enhanced range of financial offerings that include Fixed Deposits, Up-Front Interest Deposits (Save n' Shop), Real Estate, Leasing, Loans, Factoring and working capital solutions.

UBF was formed by Sri Lanka's premier financial institution, Union Bank of Colombo PLC and its international strategic investment partner, ShoreCap II Ltd. in the year 2011, which lead UBF to achieve its distinctive status in the finance market, as the first finance company to be backed by a commercial bank in the private sector. With strong and steady expansions and ensuring versatility of a finance company backed by a bank, they are able to meet financial needs of customers in a more diversified manner.

Due to the recent foreign direct investment of Rs. 15 billion from Texas Pacific Group (TPG) the US based global investment firm, acquiring 70% equity of their parent company (Union Bank PLC) UBF is now geared to serve their customers efficiently ensuring growth and stability.

An MOU was signed by The Management Club Board of Management President Nasser Majeed and UB Finance Chief Executive Officer Ransith Karunaratne. The signing was witnessed by the Board of Management Vice President Murali Prakash and The Management Club President Emeritus Fayaz Saleem. Both TMC and UB Finance look forward to a long and a mutually beneficial relationship during the course of the next four years.