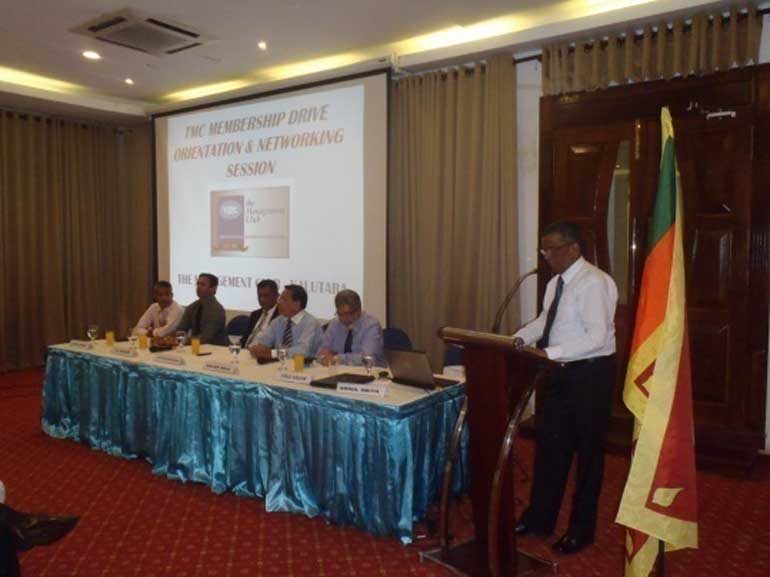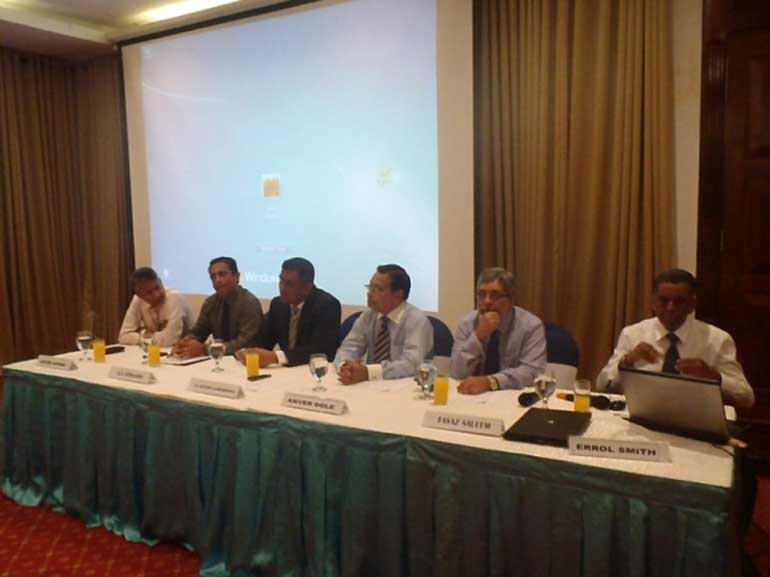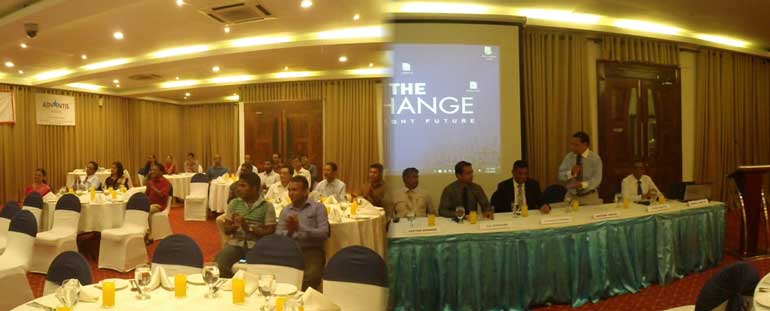 A very successful membership drive was launched by The Management Club – Kalutara, to identify and enrol professionals, entrepreneurs and members from the management fraternity to TMC.

An orientation and networking session was organised on 8 April at the Ramadia Ran Mal Holiday Resort, Moratuwa. The aim of this event was to identify professionals from in and around Moratuwa, Kalutara and Panadura areas and provide them with opportunities of enjoying numerous benefits, privileges and facilities, provided by TMC, exclusively to its members.

The Guest Speaker on this occasion was Lucky Lanka Milk Processing Co. Ltd. Chairman and Managing Director Lal Keerthi Gunawardena, who made a very interesting, impressive and motivational presentation highlighting his own experiences in life, which had brought him up to the position he is in today. His emphasised on 'Team Work' and explained the basics of business and team work, using the 26 letters of the alphabet.

The participants at this orientation and networking session included several bankers from Seylan Bank, Sampath Bank, People's Bank, HNB Bank as well as other professionals like lawyers, company directors, senior executives and many upcoming entrepreneurs.

An introductory presentation was made by TMC – Kalutara Chairman Anver Dole, who presented an overview of the Management Club – Kalutara which was inaugurated on 8 June 2009. He emphasised on the need for professional development programs in order to develop potential management skills, leadership and business acumen, on par with the best international standards.

This presentation was followed by another introductory talk on TMC by the President Emeritus of the Management Club Fayas Saleem. He explained that the Management Club was inaugurated in 2001, under the auspices of the Chartered Management Institute – UK, Sri Lanka Branch, in order to address some of the weaknesses encountered , especially among young professional managers and to provide a forum of professionals of varied disciplines, to meet, greet, interact and share knowledge and experience .

He explained the benefits and privileges that TMC offers to its members and mentioned that TMC presently operates from the following locations:

TMC – Colombo at Galadari Hotel, Colombo 1

TMC – Mount Lavinia at Berjaya Mount Royal Beach Hotel, Mt. Lavinia

TMC – Kalutara at Hibiscus Beach Hotel, Kalutara

TMC – Negombo at Camelot Beach Hotel, Negombo

He also said that, TMC – Kalutara has reciprocal arrangements with the Ramadia Ran Mal Holiday Resort in Moratuwa and it plans to extend its locations to hotels in Galle, Kandy and Nuwara Eliya as well.

He further highlighted that obtaining membership with any one club, entitles members to enjoy the benefits and facilities offered at all the above locations.

The organising of this highly successful program was spearheaded by Danusha Group of Companies Chairman and Managing Director G.S. Fernando, assisted by his committee consisting of TMC – Kalutara Founder Chairman Dr. Shirley Perera and Dr. Upali Jayawardana.

The vote of thanks was delivered by TMC – Kalutara Vice President Errol Smith which was followed by networking, fellowship and dinner – hosted by TMC – Kalutara.