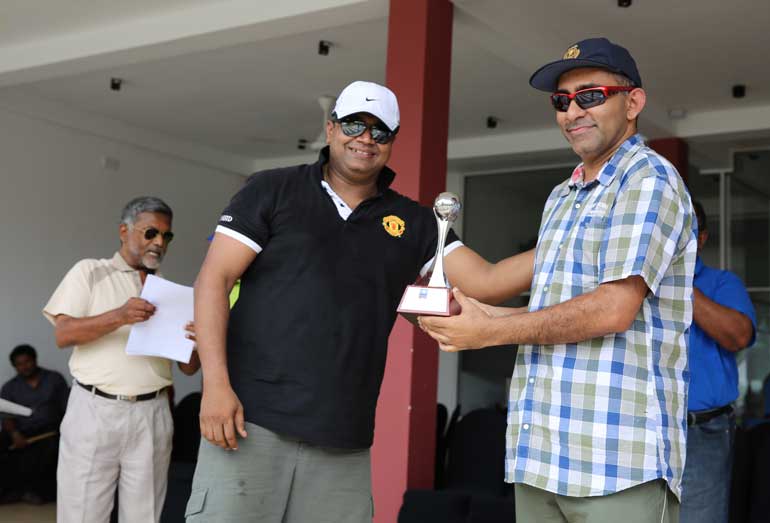 1st Runner-up receiving award from Chairman, TMC Colombo, while rally adjudicator makes announcements​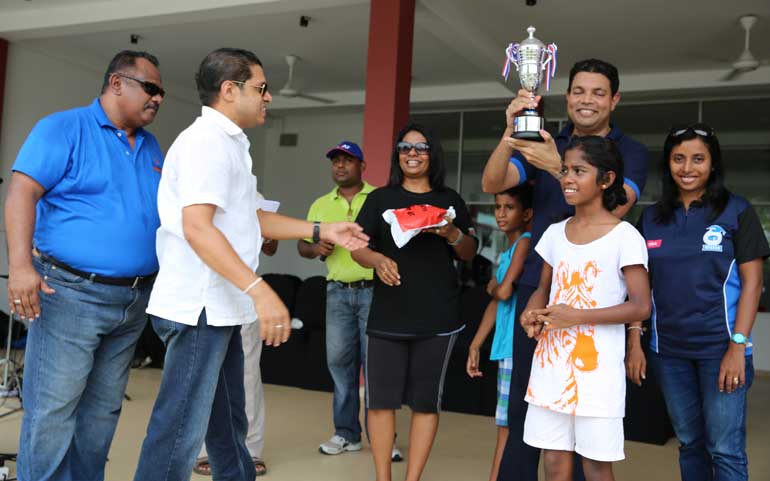 Winning team receving the Trophy from the Co -Chairmen of TMC Fun Rally on Wheels - 2015​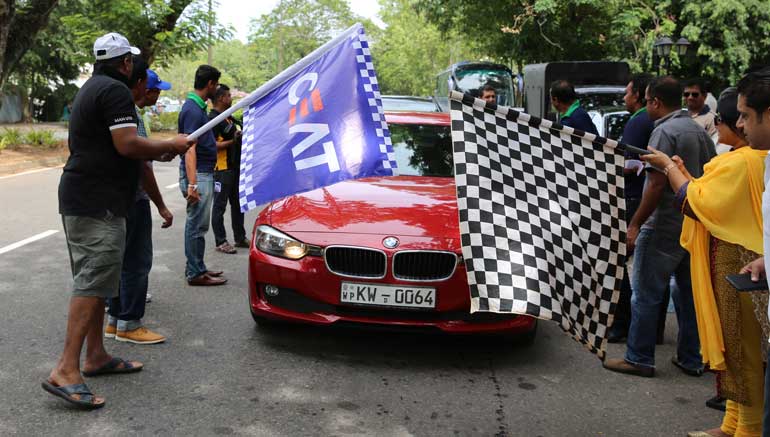 Vehicles being flagged off at Green Path
Members of the Management Club and their guests had a rare opportunity of enjoying a fun filled day packed with surprises aplenty last Saturday at the 'TMC Fun Rally on Wheels – 2015', that was organised by TMC Colombo in collaboration with CEAT tyres, Calico Cords Ltd. and Singer (Sri Lanka) PLC as their main sponsors. Oro International, Asons Ltd. and Speed Water came forward as the supporting sponsors for the event.

The participants who gathered near Green Path in Colombo were flagged off by the TMC officials after they were briefed about what they were expected to do on the way to a destination that was not revealed to them until they came to the last part of the rally sheets they were issued with. A notable feature this year was a pre-rally task that contestants had completed in order to obtain the rally sheet and get to the start, where they ran after strangers who were visitors to Viharamahadevi Park, in a bid to grab the qualifying chits!

The rally route plotted by Damascene Fernando from the Classic Car Club, who is also a member of TMC, had many thrills and mysteries as navigators were kept busy looking for answers to the clues while the drivers had to keep to the required pace to finish the course within the specified time duration. TMC Fun rally on Wheels – 2015 saw both male and female navigators, some of them very young while some others not so young; engaged in taking photographs of statues, buying snacks to produce receipts in the initial stages and later bolting into a cemetery to find out the dates of birth of some who had been laid to rest years back.

They showed the same enthusiasm when they had to tackle a few interesting brain teasers, on some stretches of the route. The organisers had made it difficult for participants to share and compare their answers – by issuing two different rally sheets to alternate vehicles.

Farzana and Malik were declared winners and were awarded the TMC Fun Rally on Wheels – 2015 Trophy by Senaka Abeyakoon and Prabath Gunasekera, the Co-Chairmen of the event, along with some valuable gift packs from Wurth.

The runners up trophy went to Nalin Ahangama and Mahinda Rodrigo while father-son combination, Rohan and Aditya Amirthiah were placed third.

Just after mid-day, many TMC members and their families who could not take part in the rally joined the fellowship followed by lunch at Ramadia Ranmal Holiday Resort in Moratuwa. This session saw a line-up of events and competitions with gifts and surprises. The participants were greeted with some melodious music dished out by 'Connections'. The band was well experienced in belting out the right type of music at appropriate times, which could not resist heads shaking, toe tapping and eventually dancing.

The fun and frolic continued till nearly sunset, at which point it was about time to bring to a conclusion a very memorable and entertaining day. A majority of them had already resolved to take part the next year too.