The Sinhala and Tamil Avurudu celebrations organised by the Management Club – Kalutara, was held at the Ramadia Ran Mal Holiday Resort (Avurudu Gama) at Mortuwa on 22 April with the participation of members of The Management Club and their families.

Present on the occasion was the President of the Board of Management of TMC, Murali Prakash, as well as members from TMC Colombo, Mount Lavinia, Negombo and Kalutara.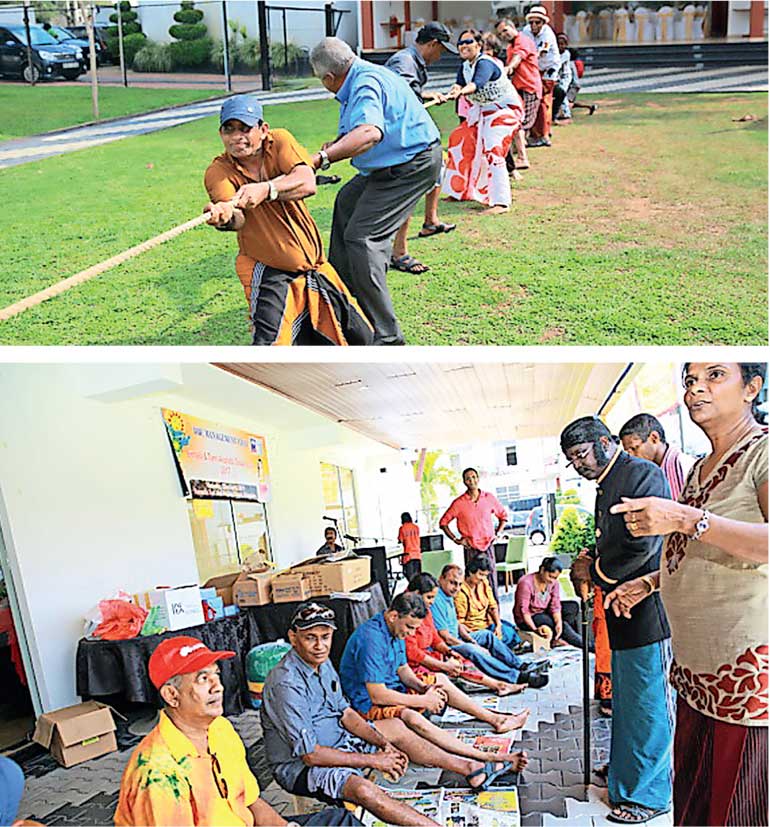 Several events were organised for adults as well as children which included Kana Mutti, lime and spoon race, passing the water balloon, climbing the grease pole, cadjan weaving contest, coconut scraping contest, tug-o-war contest, sack race, etc., as well as bun eating contest, balloon bursting contest, etc., for children. A host of valuable prizes were awarded which were sponsored by Ceylon Biscuits, Oriflame, Jafferjee Brothers and Singer Sri Lanka, among others.

The principal sponsor of the event was Seylan Bank and other sponsorships as well as donations were received from ETA Melco Engineering, Kanrich Finance, Nations Trust Bank and other well wishers.

It was a very colourful event which commenced with the traditional Avurudu breakfast followed with good fellowship, music, entertainment and a sumptuous buffet lunch.

The Project Chairman, Errol Smith who is the Vice Chairman of TMC – Kalutara as well as the Vice President (Administration) of the Board of Management of the Management Club, said that they proposed to organise this event next year as well, at the same venue.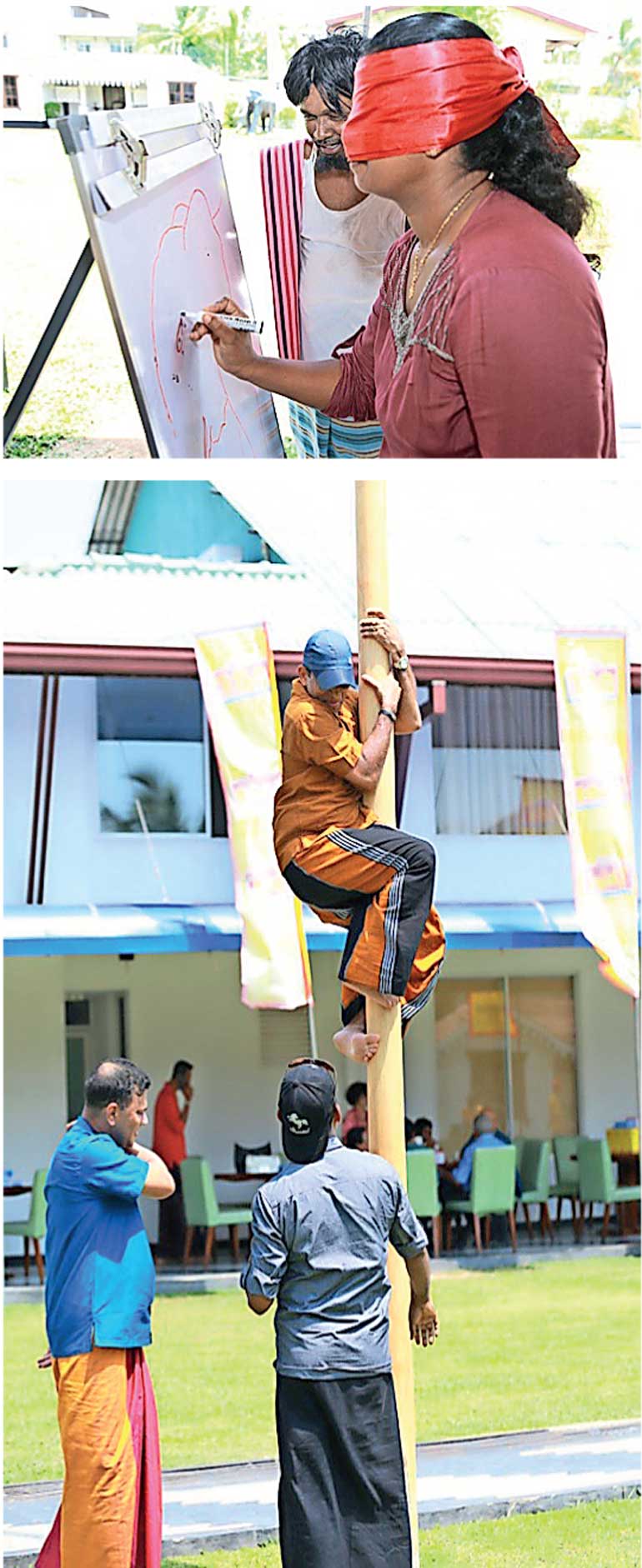 TMC – Kalutara which operates from the Hibiscus Beach Hotel in Kalutara has reciprocal arrangements with the Ramadia Ran-Mal Holiday Resort Hotel in Moratuwa which provides numerous facilities to TMC members. TMC also operates from the Galadari Hotel in Colombo, Berjaya Mount Royal Beach Hotel, Mt. Lavinia and Camelot Beach Hotel, Negombo

TMC invites professionals/managers/entrepreneurs, to join 'The Management Club' and enjoy its numerous facilities, benefits and advantages available exclusively to TMC Members.

For further information please contact: Errol Smith – Vice President (Administration) Board of Management of TMC on E-mail: esmithsjak@sltnet.lk or Tel: 0773 785780.w