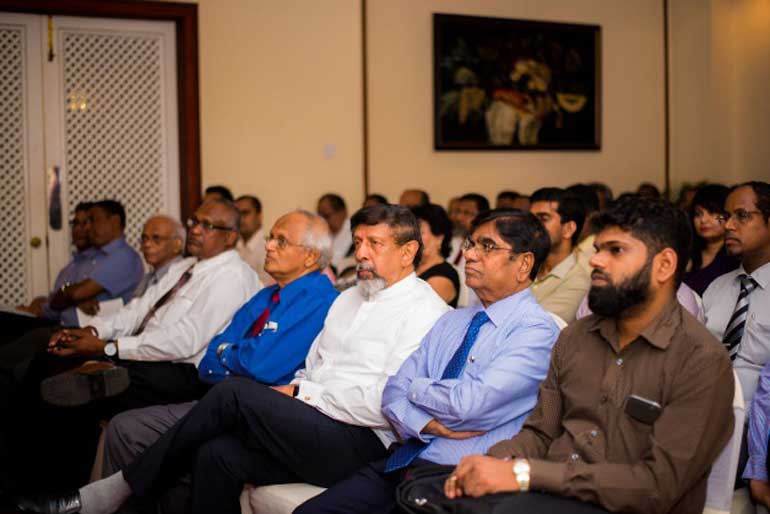 High Commissioner for Sri Lanka in Australia Skandakumar was a surprise participant at the TMC's monthly Members Meet program on 20 July at 6:15 at the Galadari Hotel. TMC membership was honoured by the presence and participation of one of their founder/life members Skandakumar.

The evening as usual commenced with refreshments and networking among members and guests which was followed by a very practical, put simply and plainly and made into an entertaining presentation on the subject of 'Agreement with India and the rest of the world' by the eminent and eloquent Economist and Retired Deputy Governor of the Central Governor Dr. W.A. Wijewardena. Some of the members and guests proceeded to the lobby lounge for camaraderie and fellowship, soon after Dr. Wijewardena's interesting and thought provoking presentation.

President Emeritus Fayaz Saleem in his welcome address recognised the presence of Skandakumar who found time to participate at the Members Meet while he was on a brief visit to Sri Lanka.