An evening presentation organised jointly by the Management Club – Kalutara and the Institute of Management of Sri Lanka was held recently at the Sri Lanka Foundation.

Speaking on the theme 'Characteristics of a World Class Team' – Dr. Naomal Balasuriya highlighted the importance of team work and explained in detail the significance of working as a team in order to achieve optimum productivity. He explained the characteristics of a team and its importance within the organisation – to share a world class vision and stated that a successful world class team should have – One Vision and One Direction.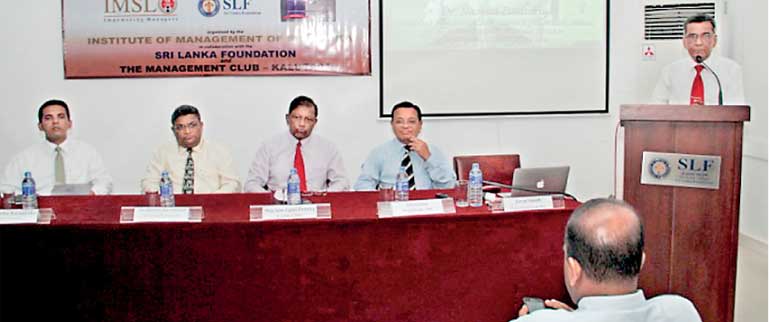 Whilst emphasising on the formula 'Keep things Simple – Do the Basics Right' – he spoke on the three cardinal features of a world class team and explained in detail the desire to be world class – a world class vision and the nothing is impossible attitude.

In conclusion, Dr. Naomal challenged the audience and left them with the following thoughts:
Be World Class – nothing less
Be World Class for sure – but it has to be ethical, legal, moral, honest, spiritual
It must make this world a better place than when we found it at birth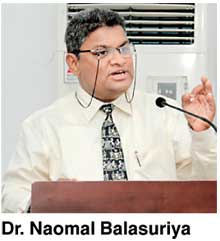 This he said is the message that the Success Factory wishes to communicate to the world.

Dr. Naomal Balasuriya is a medical doctor turned life changing motivational speaker who is sought after internationally. He holds an MBA from the University of Sri Jayewardenepura and CIM – UK among others.

The Management Club conducts regular programs and evening presentations on topics of current importance and interest in collaboration with the Institute of Management of Sri Lanka as a part of their education and knowledge development program, aimed at sharing and developing best practices in management.

TMC presently operates from the following locations:

a) TMC – Colombo at Galadari Hotel, Colombo 1

b) TMC – Mount Lavinia at Berjaya Mount Royal Beach Hotel, Mt. Lavinia

c) TMC – Kalutara at Hibiscus Beach Hotel, Kalutara

d) TMC – Negombo at Camelot Beach Hotel, Negombo

TMC – Kalutara also has reciprocal arrangements with the Ramadia Ran Mal Holiday Resort in Moratuwa and it plans to extend its locations to Galle, Kandy and Nuwara Eliya as well.

They invite professionals/managers/entrepreneurs, to join The Management Club and enjoy its numerous facilities, benefits and advantages.

For further information please contact: Errol Smith – Vice President, The Management Club, e-mail: [email protected], tel: 0773 785780.