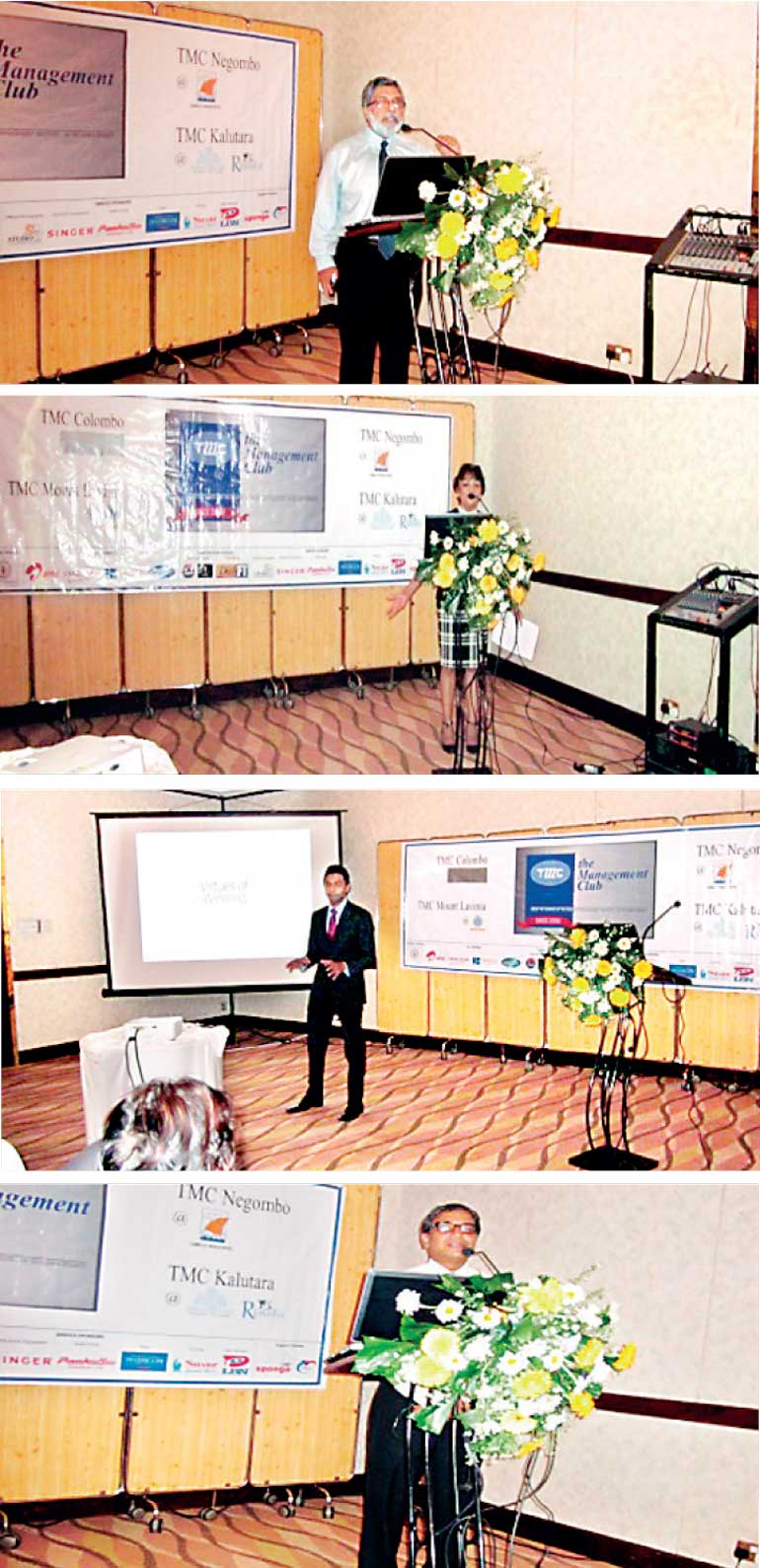 Arfath Saleem brought in a new dimension in public speaking when he spoke at the TMC Members Meet on 21 October on 'Virtues of Winning'.

Young Arfath at the age of 26 years became the Runner up of the All Island Best Speaker contest in year 2011, the 2nd Runner up of the district 82 humorous speech contest, competing against speakers from India and Sri Lanka and in 2015 he was the District 82 Champion of the International Speech contest and went on to win the semi finals of the World Championship of public speaking that was held in August 2015 in Las Vegas, Nevada.

Arfath kept the audience entertained not only with his oratorical skills but also with a clear message on virtues of winning. He spoke of the journey that begins by learning to understand one's own shortcomings and how one has to change as an individual before setting out on any journey. Also he stressed on the importance of individuals opening themselves to obtain valuable assistance even from those who are often underestimated. One has to learn to take advice from people who have more knowledge and wisdom than one self. He said that most people due to their pride or fear do not seek advice from other people. Often most people are not true to themselves as to what they can achieve on their own. He said that advice always will be forthcoming from those whom you seek.

He made distinct difference between efforts and practice and clearly defined that whilst practicing is important, what is more important is to learn how to commit one's self with the greatest efforts in the craft that you are associated with. He elaborated further that people who wish to excel and wish to achieve their goals must constantly refine their craft with constant effort and with practice which makes you efficient in delivering your craft.

He went on to speak about evolving and the need to constantly use different tools, techniques and knowledge to reach levels of excellence that you may not achieve using the same old tools and ideas.

The members and their guests after listening to Arfath's interesting presentation retired to the Lounge at Galadari Hotel for further interaction and camaraderie.