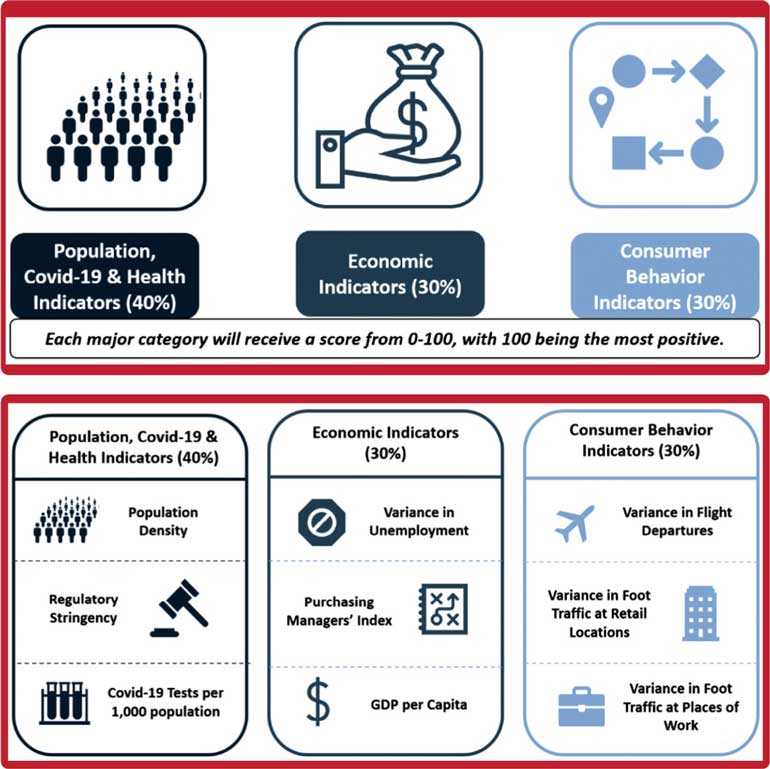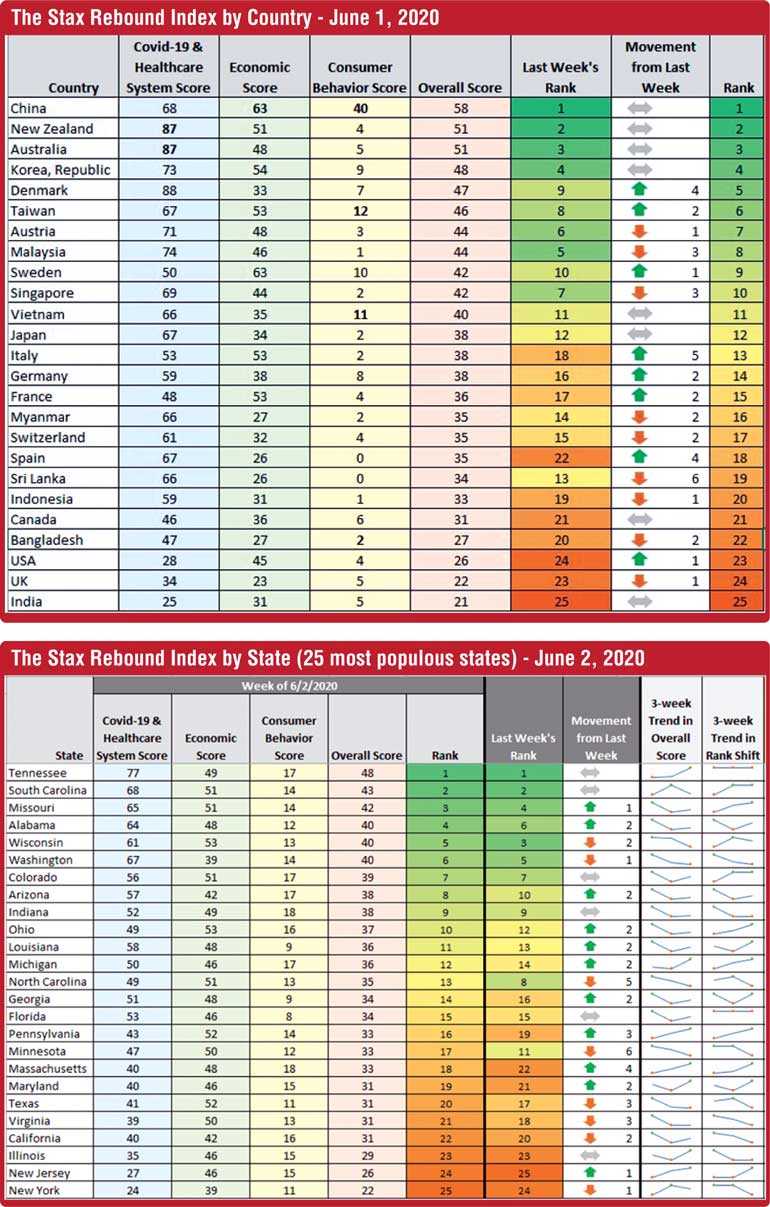 ---
Stax has introduced the Stax Rebound Index (SRI) to better understand and reflect recovery trajectories from COVID-19. The SRI tracks several indicators across 25 countries in Asia, Europe and North America. The countries included have been selected to represent a variety of approaches to tackling the pandemic as well as economic sizes.

The Index constitutes of three major categories, with several weekly- or daily-changing indicators being monitored to understand which geographies appear to be rebounding faster. The three categories focus on trends related to: population and health; (macro) economics; and consumer behaviour. The SRI assigns each category a score from 0 to 100, with 100 being the most positive in terms of recovery.

Countries are then ranked based on a weighted score across the three categories, which include several salient indicators such as (but not limited to) the following:

Sri Lanka is one of the countries included in this Index. While comparisons across countries must be done carefully, as there are very different circumstances at play in each case, indices such as these are useful in providing a directional view of how various markets are faring. For Sri Lankan businesses with international exposure, it is not only crucial to stay on top of changes on the ground here, but also to follow trading partner nations closely.

Each week, Stax releases updated scores, along with insights from the various markets monitored in this index. For example, the latest country index update, on June 22nd, reflects the success Australia has had in combating the virus; indications of economic recovery in China; and the still relatively low level of foot traffic at retail or work spaces across nations.

For exporters and manufacturers, Asian markets are key supplier sources, and their reopening and stability must be monitored to secure supply lines. Key demand markets for Sri Lankan goods are largely in the US and Europe, and SRI can indicate which markets appear to be coming back to life faster. Particularly useful for those with business interests in the US is the SRI by state, which indicates rebound trends across the fifty states (and DC), as well across the 25 most populous states.

If you would like to receive weekly updates, please contact asksteward@stax.com or visit 0https://www.stax.com/Stax_Rebound_Index/ for more information.

With more than 25 years of experience, Stax advises the world's largest public and private corporations, private equity firms, their portfolio operations groups and portfolio companies across a broad range of industries covering 40+ international markets. With a growing client base in Sri Lanka, including diversified conglomerates, blue-chip industry leaders, large family businesses, government organisations, and NGOs, Stax inspires organisations to dream big, think outside the box, and complement gut-based decision-making with fact-based research.