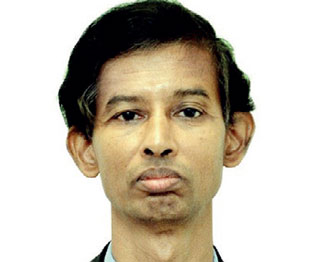 Jagath Saliya Balasuriya is an accomplished management professional and has served the Central Bank for several years in top management. He has acquired a BA in Economics, Postgrad Dip in Computer Technology and a Masters in Management and Information Technology.

He has made many academic and management related presentations and has written and published many articles in professional journals and magazines.

TMC is both proud and pleased to welcome B.L. Jagath Saliya Balasooriya, Senior Director, Central Bank of Sri Lanka who has recently become a member of TMC Colombo.

The Board of Management together with the TMC membership wish him the very best, and may he enjoy the friendship, camaraderie and networking at TMC.