TMC with the training specialist Zion Consulting is organising a unique series of programs commencing in April 2019 – 'Leadership in Management'. Leadership in Management program has been put together for working managers and executives who have little time for training.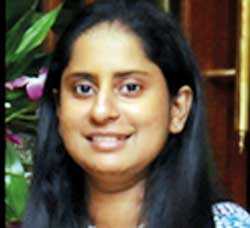 The unique modular design of this program provides for great flexibility, as participants can pick what they need from a menu of self-standing modules giving the participants the ability to build capacity in areas they feel they need to improve. This also has the effect of being very affordable. The interactive methodology enables the participants to learn very quickly, and transfer the skills they learn at the workshop to their workplace immediately.

The programs will be held at the Hotel Galadari. A distinguished and well-known trainer – Denuka Perera with enormous experience in training and coaching will facilitate these programs. Denuka is an HR Consultant with 23 years hands on experience. She is a Trainer, Visiting Lecturer – IPM, Faculty Member Miloda Academy of Finance and the CEO of Zion Consulting.
Programs are scheduled on the second week of the month and the program will run for two hours from 5 p.m. to 7 p.m., followed by refreshments.

5% discount for registering for six modules in advance, 10% discount for all modules in advance, 5% discount for five or more participants from one company for each module. Discounts will be available for CMI and managers of TMC partner companies. A very nominal rate of Rs. 3,000 per person will be charged which will include early evening refreshments.