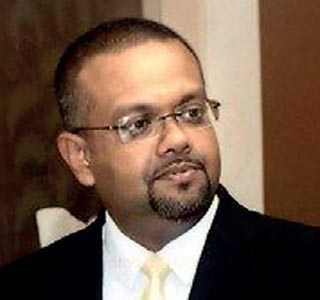 Roger Talayaratne
---
TMC boasts a large membership of professional managers who are enriched with vast experience in various fields of management with impressive academic qualifications, some of whom are professional trainers and consultants. The Management Club intends to form a consortium of these professional trainers and consultants, in a move to provide consultation and training solutions to organisations in Sri Lanka through the Club. This group coined the 'The Expert Panel' will be driven by an executive subcommittee chosen by the board of management of The Management Club.

As a first step, The Management Club invites interested Individuals within the membership and professional trainers among the general public to forward their profile which would include their area of expertise, training experience and qualifications together with other relevant information, forwarded to the office of The Management Club on or before 30 January 2021 by email to [email protected]. The profiles would be held most confidentially at the Club's database. The Executive subcommittee of the Expert Panel will review, evaluate and appoint members to the TMC Expert Panel. A briefing meeting will be in place towards the end of January for the prospective trainers and consultants to discuss the way forward. Meanwhile the sub committee appointed by the Board of Management will work on the logistics of the initiative.

The Management Club is keen to contribute to the improvement of management quality in Sri Lanka and believe that the Expert Panel will be a key initiative to accomplish this.

This project is the brainchild of TMC Mount Lavinia Chairman Roger Talayaratne.