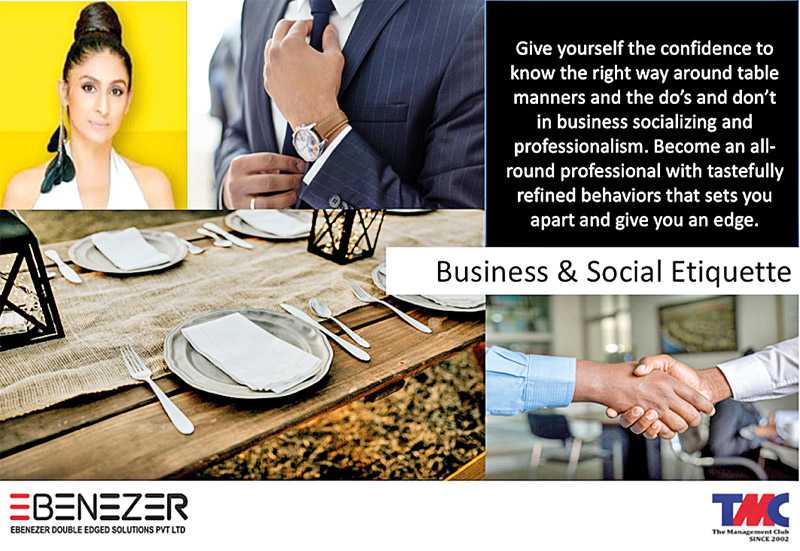 The executive committee of The Management Club Mt. Lavinia despite the restrictions caused by the pandemic, has been regularly meeting through zoom to plan and execute its member engagement initiatives, that can drive better both knowledge building and membership development activities.

Chairman Roger Talayaratne and his vibrant executive committee, see the opportunity to conduct a series of webinars, which will focus on topics ranging from the impact of the pandemic on mental health employees to innovative ways of keeping small to medium businesses alive and growing. Given the current situation where many businesses are encouraging their staff to work from home, the executive committee feels these webinar topics will add value and be relevant to not only its membership but all managers and business leaders in Sri Lanka and the webinars will commence from mid-December this year.

Furthermore, with the expectation that the situation concerning the pandemic will improve early next year the executive committee is making arrangements to host two workshops on business, social and dining etiquette. The focus here is to build all-round management professionalism not just in the field of management but also paying particular attention to the professional behaviours of managers. The workshop will focus on educating participants on social dining etiquette as meeting, social gatherings and meals are a common part of both the job and working with clients in the business world.

The workshop covers a list of topics and tips to keep in mind when socialising, dressing up and dining for business. The refinement of having the right manners helps people around the manager starting from colleagues, to clients and business partners feel comfortable around them and gives the confidence for the managers to shine as true professionals. The workshop will be run by The Management Club Mt. Lavinia in partnership with Ebenezer Double Edged Solutions Ltd., a professional management training consultancy. The workshop will be scheduled early February, and those interested in participating should contact The Management Club, for early bookings.

For any further information email – [email protected].