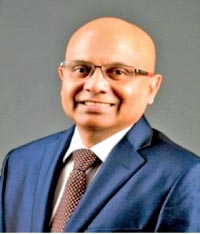 By Murali Prakash
---
No. I didn't get the heading wrong. It was deliberate. As the saying goes, an idle mind can become a devil's workshop. When idling, the mind can get into incorrect comfort levels. Ironically, it can happen either due to a highly calm situation created by a smooth flow of things or a chaotic environment where one accepts that no change is possible.

Completely different scenarios, but the response could be similar. While the former could set dangerous complacency in a business world, you could be caught unawares to be disrupted entirely or overtaken; the latter could build negative thinking on being hopeless and hence just drift. The end result from a (mind) response point of view would be the same with a difference in timing, perhaps with the latter setting a negative sense from day one.

As Sun Tzu and many others have articulated, the military has great significance in learning the business world. If one is to look at them, war games are conducted periodically to keep the minds active and in readiness. It's a simulation of minds to a possible future scenario. This constantly keeps the mind busy and proper. We've also learned how the idle state brings many mental traumas and resultant social issues after a war.

This can also happen in the business world in the wake of highly depressing/chaotic or calm/perfect external situations. Like war games, it's essential to have programs that constantly stimulate minds and create conditions that require thinking and positive responses. It could be rushing to learn a new skill, relaunching a product, or social knowledge building. The criterion should constantly focus all minds on the business environment and stimulate thinking. This could also be a platform to identify critical resources, special capabilities, and knowledge building. During idle times, it's easier to spot talent, which will help retain and enhance networking and bond between teams.

It's also a great time to reprogram minds. Should you be looking at new directions, a time perhaps to embark. It could expand fast if you open these static minds and plant a powerful ideology. Neuroplasticity, or the ability of the nervous system to change in responses to internal or external stimuli, is well documented. This refers to physiological changes in the brain that happen due to our interactions with the environment, as Dr. Celeste Campbell puts it. Here is the idea of reprogramming. Reprogram organisations to achieve greater results. Challenging external environments such as the present are ideally suited for reprogramming. It's about redirecting minds to complete greater results.

Times such as today are ideal for opening people's minds and educating and reinforcing new thinking amidst chaos and external challenges. They are looking for a greater good to latch on to. What better place to start this than home or office?

Management requires doing the right thing at the right time. The Management Club was formed with this in mind and created an environment where executives meet, greet and network to enhance knowledge. Thus continues the 'TMC' legacy of sharing knowledge and wisdom for the younger generation so they can fast track their management journey.
---
(The writer is the Immediate Past President Board of Management TMC and Past President Chartered Management Institute UK (SL branch).