At the recently-held 'Members Speak', Rohan Amirthiah – a Member of TMC Colombo spoke to a packed audience of members and guests. He commenced the presentation by questioning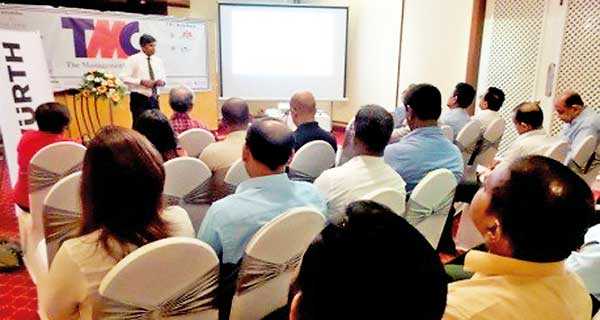 the audience: "We all want a good discount, or a deal, when we go shopping, don't we?" It is universal. As humans, we want to feel we 'won' at the end of a negotiation. From an old saying, if in a 'win-win' to 'win-lose' situation, what is better? Pundits and the gurus teach us that a win-win is always better. In the war of quality vs. price, no one wins by selling cheap or giving low quality.

Rohan said that another myth that people buy on 'price' is not true. It is true they look for a bargain. However, they do not buy the cheapest on the market. If all people only bought based on price, do we need dedicated salesmen? Customers would flock at places where cheap things are sold. There won't be a Mercedes or a BMW. There won't be a Lux nor a Nike.


For example, the myth of low priced products will have high volume quantities sold. If this is true, Coca Cola won't be the highest selling cola in the market. Certainly Coke is not the cheapest. But we know they sell the most. Lux or Sun Light soaps are the same. They outperform the volume market.

Price makes a statement. Price is related to many attributes of a product. We can define all of these attributes to one word. That is 'quality'! Quality is equal to service. Quality is availability. Quality is performance. Quality is compliance. Quality is delivery. Quality is packaging. Quality is brand. Quality is convenience. Quality is experience. Quality is all of the above.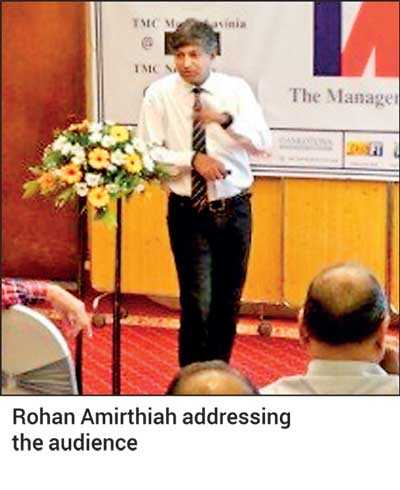 Amirthiah emphasised that if we move our focus from a price buyer to a bigger picture, and take economies of the world, the growing and developed economies have used quality attributes to build nations. Cheap things no good is an age old saying. Nations cannot be built on cheap things. Sri Lanka as a nation, must build the quality concept among the youngsters, and aged starting from schools. A stitch in time saves nine, another age old saying. If we throw peanuts, we attract monkeys. So a country must look into investing in quality systems, infrastructures that will last long and not cut corners. Our traders must import what is good for the consumers and not think that any cheap junk is consumed by our citizens. With cheap things a country becomes a junk yard. Germany is the best example leading the quality vs. price war. To prove this point they are one of the strongest economies in the world, and their only motto is precision and quality, and this has given them long-lasting results.

Corporates educate purchasers to be fair in buying and treat suppliers with respect so a quality service can be provided. After all products sold must make a profit, and a profit will enable the companies to invest further enhancing service and after care. Growth without profit is fatal. Always think – what is the value that you get for a price.

Rohan concluded his very interesting presentation by quoting a verse: "The bitterness of poor quality remains long after the sweetness of low price is forgotten."
TMC members' comments on Members Speak presentation 'Quality Beats Price'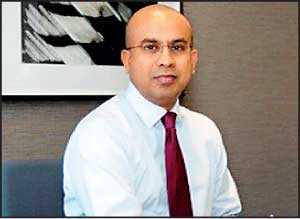 Sitha Bahuleyan

"Rohan Amirthiah's presentation on 'Quality Beats Price' was thought-provoking. Rohan articulated well on cultural sensitivity to talk about prices. Presentation was full of examples of big corporates on how they put quality before price. As Rohan is from Wurth which is a German company, it was interesting to note how passionately he is emphasising on quality. In a frugal environment it is natural to talk about price first but after listening to Rohan's presentation, take home message is on value creation and on quality. It is worth the investment of an hour listening to Rohan's presentation."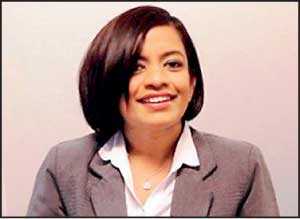 Dr. Madhu Fernando

Quality always beats the price. "Who would want to pay a low price for a low quality shirt that damages their professional image at work?" asked Rohan Amirthiah, opening his speech about taking quality products to the market. As the Managing Director of Wurth, it was truly evident that quality was the number one priority for Amirthiah, with the experience he shared on not compromising quality at any instance. Taking many examples from local and multinational companies, Rohan Amirthiah proved his argument that quality beats the price.

The audience talked about how Sri Lankan hotels responded to the 21/4 crisis by reducing prices immediately after the bomb blast. Whether it has helped to build our economy is a question. What would have happened if we added more value to our offerings? We might have attracted long-term customers instead of attracting price buyers.

It was an inspiring and thought-provoking speech which has led to many fruitful discussions during the networking time. I believe all TMC members have taken home at least one point from that presentation. Being part of TMC is rewarding because of these amazing experiences!