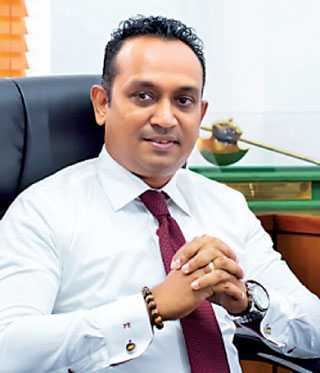 By Pradeep Edward
---
It has been over two months since the initial country-wide lockdown, and as Sri Lankans, we can proudly say that during the lockdown, we handled the situation really well and as of date, the country is in full operations. As we all know, Sri Lanka is a country that overcame similar turbulent situations in the past; we faced and fought a civil war for decades, were struck by a Tsunami in 2004, and crippled by the Easter bombings in 2019, but in spite of what we faced and the changes we needed to embrace, Sri Lanka comes out of these situations stronger.

Now, as the country prepares itself to face the post-pandemic landscape, its business leaders need to grasp this opportunity to mould their organisations for what the future holds. Leaders need to understand the magnitude of the challenges that the crisis has presented, and through perception, business leaders need to change their perspective and their thought processes for the betterment of their organisations.

Due to this reason, The Management Club (TMC) and the Chartered Institute of Management Accountants (CIMA) have collaborated to organise a webinar, featuring renowned experts to discuss the effects and solutions of key areas in Marketing, Human Resources and Finance, for your businesses. Each area will cover different ideas and aspects to build leadership towards a better future of organisations and the country's economy.

Management and marketing will cover and grip onto positive thinking, for accepting their leadership to mould their company and be prepared to the adaptability of change. To highlight core strategies for sustaining decisions and directions, through research and analysis.

Human Resources will define conditions that will help employees adjust to the new circumstances, while the company pays special attention to its employees with positivity, even during the troublesome times.

From a financial point of view, business leaders have to focus on cost management, and to look at their performances through thorough analysis. And most importantly, regular follow ups to review their implemented processes and the effectiveness of their adapted policies.

Apart from these main focal points, the speakers' panel will be accepting relevant Q&A, to ensure that each optimistic idea will be combined for the fruition of re-building the economy.