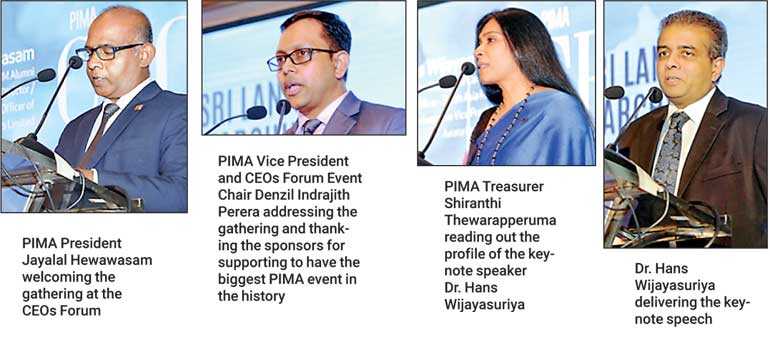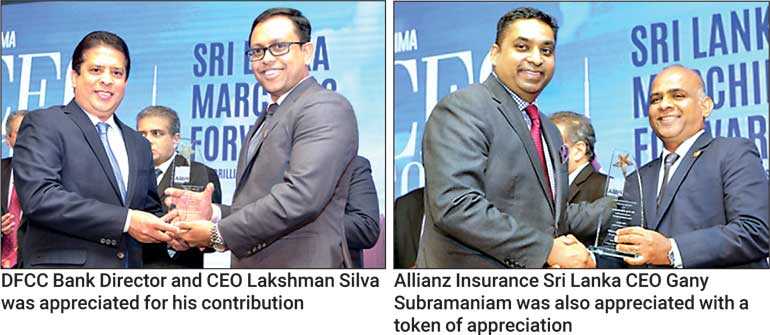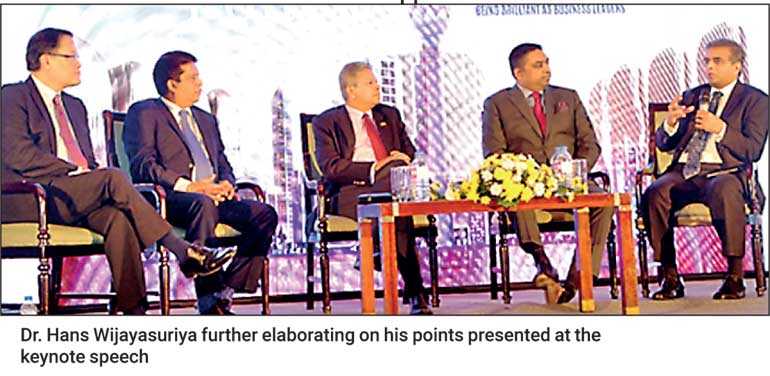 PIMA EXCO members and the office bearers posing at the CEOs Forum after successfully concluding the event
---
PIM Alumni Association (PIMA) organised the CEOs Forum 2019 for the second consecutive year under the leadership of PIMA President Jayalal Hewawasam and Vice President and CEOs Forum 2019 Project Chair Denzil Indrajith Perera under the theme 'Sri Lanka Marching Forward – Being Brilliant as Business Leaders' under the guidance of PIM Director and Patron PIM Alumni Prof. Dharmasiri. The event was held at the Kings Court Cinnamon Lakeside on 26 September from 6 p.m. onwards.

The CEOs Forum of PIMA has gathered an audience which consisted of the Colombo Corporate fraternity to listen to the Keynote Speaker Dialog Axiata PLC Chairman Dr. Hans Wijayasuriya which was followed by and engaged panel discussion which was moderated by Prof. Dharmasiri with eminent panellists representing diverse sectors which are going to be instrumental in shaping the future of the Sri Lankan economy.

DFCC Bank PLC Director and CEO Lakshman Silva representing the banking sector, Liang Thow Ming representing the Port City, Chevaan Daniel representing media and Allianz Lanka PLC CEO Gany Subramaniam representing the strategic partner of PIMA for year 2019 were sharing thought provoking insights and ideas on as to how the Sri Lankan economy should be moulded in reaching development goals, drawing examples from the region.

The event was by far the best CEO forum of the year patronised by many corporate sector giants. The forum was attended by a combination of CEOs and CXOs of the PIM Alumni fraternity and other C-suits level representatives from diverse disciplines, making this event more meaningful.