On 'Protecting bottom line in trying times in the hotel industry' on 17 October, 5:45 p.m. at Galadari Hotel
Nirmalan Nagendra is a veteran hotelier with over 33 years of experience in the hospitality industry. He currently serves as consultant with the Hotel Advisory practice of KPMG Sri Lanka, providing consultancy services to leading hospitality establishments in Sri Lanka. Nirmalan has more than 20 years of strong financial administration experience of being the operation and commercial oriented Director of Finance at five-star hotels in various regions of the world such as USA, Caribbean, Middle East and Singapore.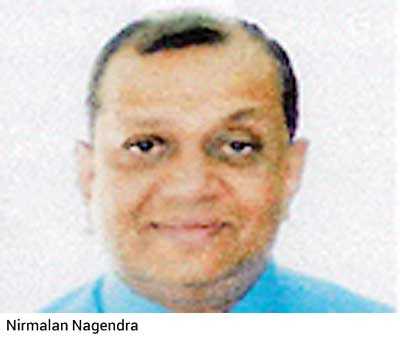 Prior to joining KPMG, Nirmalan worked as the Director of Finance at Park Hyatt Jeddah-Marina Saudi Arabia. Nirmalan was a Director of Finance at Le Royal Meridien Abu Dhabi. He was also a Director of Finance at Le Meridien Al Aqa Beach Resort. Nirmalan worked as a Financial Controller and Executive Assistant Manager at Le Meridien Kuwait, where he was selected as the Regional Trainer for the Le Meridien Finance Programs in 1999.

He was also the only Financial Controller selected by the Middle East Regional Office to attend the Cornell University General Manager Program in New York in 1998. Furthermore, he was the Financial Controller at Le Meridien Singapore, EAM at Forte Nassau Beach Bahamas, Le Royal Meridien Abu Dhabi, Le Meridien Kuwait and the exclusive five-star deluxe resort Sandy Lane Hotel Barbados.

Nirmalan is currently a member of British Association of Hospitality Accountants the Institute of Management UK, and the Hotel and Catering International Management Association.