Dayan D.L. Fernando, Life Member of TMC Colombo will be the next Speaker at the Members Speak which is scheduled to be held on 21 November. He will be speaking on a different, very interesting and timely topic.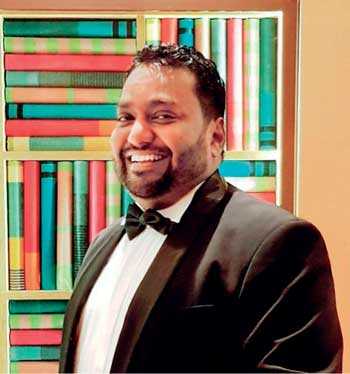 Dayan is currently the Warden at Lyceum International School Nugegoda. He is well-respected and famed for his contribution in pastoral care and his contribution in the development of students both physically and emotionally. With his corporate experience of over 15 years, and educational sector of 10 years, Dayan has handled many issues faced by parents and youth. Knowing first-hand the challenges faced by parents who have the difficulty of juggling both work and family life and the expectations and distractions faced by today's teenagers and youth, Dayan is able to share with parents his experience on how to handle this delicate subject with ease.

In today's fast-paced world, it is crucial to balance it all. Children especially need the parents' support and help to survive in today's fast-paced digitally engulfed world. Learn how to have it all.
How you can balance work pressure and kids pleasure
How to be the Champion Dad or the Champion Mom
What to say, how to say and get what you want done from kids
How best can you manage the technological influence on your child
Members and guests, please do not miss this rare presentation; kindly diarise to avoid disappointment. Details to follow in the next DFT of 4 November.