By Dr. Pradeep Edward
---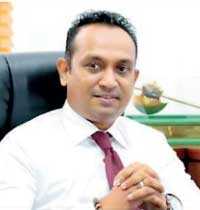 A time of intense difficulty that proves to be catastrophic or even fatal to a business's reputation, business operations or bottom line and creates an infinite number of negative scenarios may constitute a crisis for a business. A Manager's role becomes prominent and extremely significant in such times, as he is looked up to more as a redeemer or a guide out of the labyrinth by the subordinates.

While the best way to manage a crisis is to avoid one in the first place, it is inevitable that oversights and inescapable calamities may take their toll on businesses at times. Therefore, it is important to anticipate a crisis and take precautionary measures. A professional response based on a carefully crafted crisis management plan can significantly reduce the impact of a crisis.


Act strategically

A Manager should be mindful to act strategically in times of a crisis, with a deeper understanding of the emotional impact of it on the organisation, based on facts rather than assumptions and hearsay. Actions and decisions based on a strong crisis strategy shaped by the organisational strategy, values, vision and mission may enable a company to be flexible and agile in a crisis thereby minimising the negative impact on the organisation. Handling the company's PR strategy, managing the impact on organisation's finances, protecting important relationships with stakeholders, clienteles, regulators and safeguarding organisation's reputation and public image play an equally important role in managing strategic priorities in a crisis.


Craft survival strategies

Timely and well-grounded decisions and survival strategies by a Manager may make the organisation more resilient at a time of crisis. While panic decision making as well as slow decision-making can negatively affect a business in the face of a crisis, a Manager should be bold enough to take calculated risks in formulating and revamping the current strategies in place in order to fill in the gaps and weaknesses in the organisation and empower it to face the crisis. This process allows a Manager to reform the game plan of the company and may even lead a business to look at options and venture into areas untapped. This way, the survival strategies can be vital to walk the organisation through a crisis with the minimum negative impact on the organisation.


Avoid generic crisis responses

An organisation must assess its own vulnerabilities and resistances in the face of a crisis and formulate a customised business continuity plan in order to withstand the challenges posed by a crisis. A crucial point to keep in mind is to avoid using a generic crisis response template, as plans formulated for other companies may be unproductive or even destructive to another business.


Be poised and positive as a leader

Fear and apprehension paralyses the performance of employees. It is critical that the leaders of an organisation take corrective measures to remedy any defects in the system based on up to date and accurate information and take the next step in facing challenges with confidence. The positive attitude of Leaders empowers the subordinates to feed off how the leaders react to the situation.


Stay focused

It is quite a likely scenario for an organisation to lose focus on its business operations at a crisis. While a specially appointed team works on identifying the root causes of the crisis and recommending solutions, a Manager has to get everyone to stay focused on their assigned tasks. The organisation has to continue its operations despite the tough times. Therefore, a leader must carefully assess the capacity of the organisation to face the calamity and focus on the metrics of success. A leader must obviously maintain his focus and avoid making every employee a fire fighter at a crisis.


Crisis communication

When a crisis breaks, crisis communication by a Manager becomes extremely crucial to avoid any third party dragging the name of the organisation through the mud. It is imperative to formulate a crisis response strategy and to keep all of the employees, customers, and stakeholders in the loop throughout this process. Proper crisis communication will preserve their trust in the organisation and cut down the impact of rumours. Further, avoiding inaccurate and conflicting statements, brand monitoring and social monitoring too would help a leader to manage the situation professionally and appropriately, before any rumours snowball out of control.


Manage the crisis to be recalled for years

People tend to recall how a company reacted in the face of a crisis years after an emergency has ended. There have been organisations, which have turned around catastrophes and crises so effectively that the media coverage regarding the event remains positive for many decades after them. A crisis well managed, may turn into an opportunity to make your mark in the hearts of employees, stakeholders and more importantly the customers.