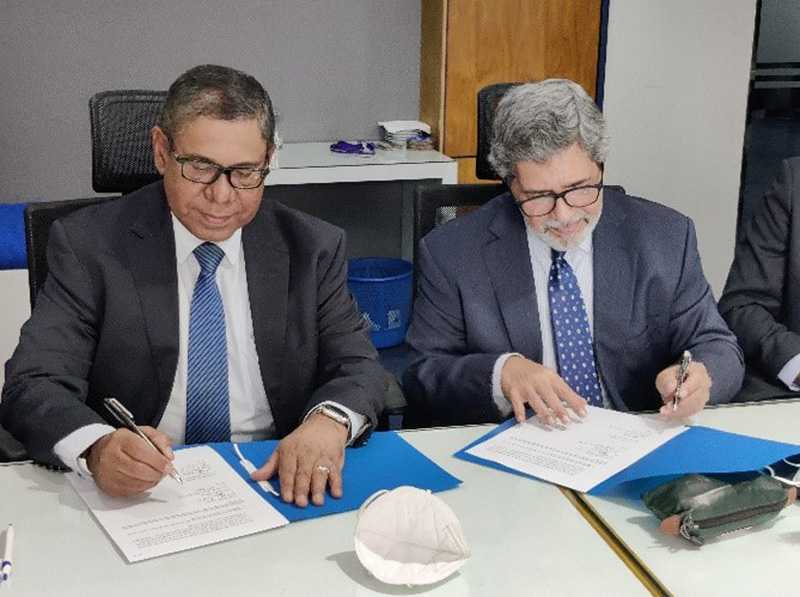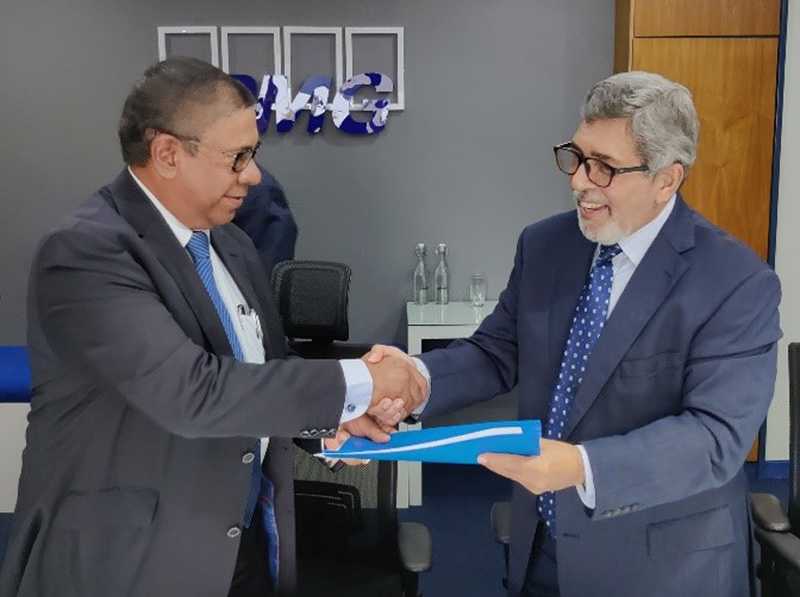 KPMG in Sri Lanka Managing Partner Reyaz Mihular and TMC President Emeritus Fayaz Saleem at the signing of the MOU
---
COVID-19 very rapidly redefined the world of work. For many of us, things are not going to return to the way things were – nor should they. The impact of COVID-19 is being felt by all businesses around the world. Leaders are navigating a broad range of interrelated issues that span from keeping their employees and customer safe, shoring-up cash and liquidity, reorienting operations and navigating complicated government support programs. Now more than ever, it has become crucial for organisations to come together in order to overcome these struggles and support one another in building a successful business climate.

The Management Club (TMC) and KPMG in Sri Lanka (as the Knowledge Partner) signed a two-year memorandum of understanding (MOU) on 12 January 2021 at the KPMG premises, with the understanding to 'Work together for Better' with the focus to support the businesses through knowledge sharing on varied critical areas which have emerged with new normal and supporting the professionals in the corporate sector in the journey of enhancing, leadership and business skills.

The Management Club (TMC) formed in 2001 under the auspices of the Chartered Management Institute – UK Sri Lanka branch is a forum dedicated to uplift management practices in Sri Lanka on par with the best international standards and strives to achieve this by providing constant opportunities for member interaction and participation at appropriate business and personal enhancement programs in the varied disciplines that make up the field of management.

A member of KPMG Global network of firms, KPMG in Sri Lanka has been servicing clients for 124 years in the lines of audit, tax and advisory services. Leveraging the global network of firms, KPMG in Sri Lanka continues to provide services with globally accepted standards and state of the art tools and methodologies to help clients steer towards their vision in unprecedented times and dynamic market conditions.

As knowledge partner, KPMG in Sri Lanka support TMC in terms of conducting, planning and organising events and projects for its members and wider business community with the objective of strengthening and supporting the corporate sector to steer through the unchartered territory created by the pandemic and to facilitate a triumphant recovery in the post COVID-19 era. The collaboration will bring together many networking initiatives, forums and other corporate events that drive innovation and perseverance of individuals and organisations.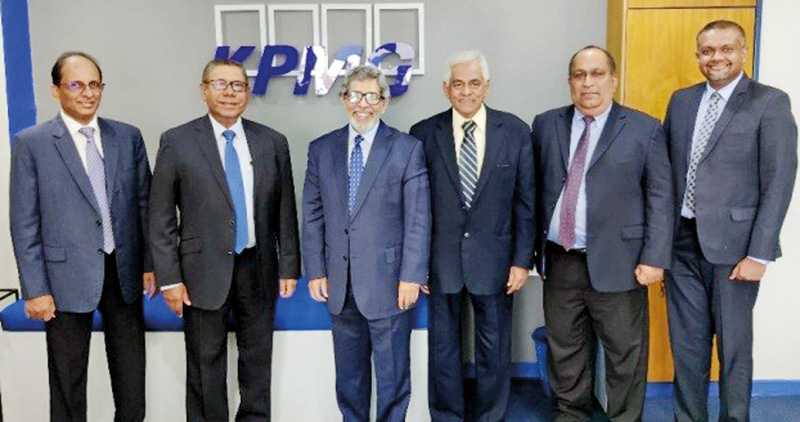 From left: KPMG in Sri Lanka Partner – Audit, Chief Operating Officer Yohan Perera, KPMG in Sri Lanka Managing Partner Reyaz Mihular, TMC President Emeritus Fayaz Saleem, TMC Past President Col. Faiz Ur Rahman, TMC President Deepal Abeysekera, TMC Mt. Lavinia Chairman Roger Talayaratne
---