Business leaders and professionals in Sri Lanka are invited to two upcoming events – the Round Table 5 Business Forum 2018 on the 16 February, and the first INSEAD Public Masterclass on 17 February.

The two events will see academics, business and thought-leaders convene for insightful presentations, panel discussions, and professional networking to promote business excellence and to inspire future leaders in Sri Lanka.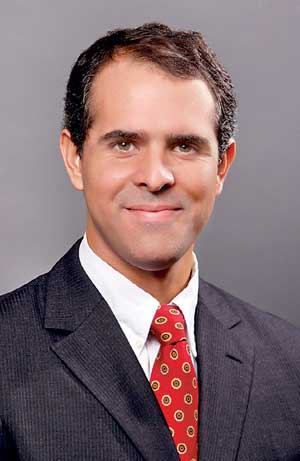 16 February: Round Table 5 Business Forum 2018 will be at the Jetwing Colombo Seven from 1700 to 1900 hours.

At the Round Table 5 Business Forum 2018, distinguished academic expert Professor Horacio Falcão from INSEAD, the world's leading graduate business school, will be sharing his insights and expertise on the topic of 'The Myths of Win-Win' where he will unpack the many myths that surround the concept of win-win, including some that sound inspirational but are in reality high-risk and thus dangerous, and offer a better way to think approach and negotiate win-win in business scenarios. The talk will be followed by a panel discussion moderated by Harsha Fernando, Attorney-at-Law where Professor Falcão will be joined by eminent business leaders from Sri Lanka, including Vinod Hirdaramani, Managing Director from Hirdaramani Group to discuss the topic from a Sri Lankan perspective.

Round Table is a social networking and charitable organisation for men aged between 18 and 45 and provides a selection of social and community service related opportunities for its members. In Sri Lanka there are five Round Tables with a total membership of nearly 100.

The event is sponsored by the Hirdramani Group, a global business with a diversified footprint, Hirdaramani evolved from a single retail store established in the early 1900s, and remains committed to promoting learning and entrepreneurship across industries and amongst their 60,000+ associates.

17 February: INSEAD Public Masterclass will be at the MAS Innovation, 50 Foster Lane, Colombo 07 from 0945 to 1300 hours.

During the first INSEAD Public Masterclass in Sri Lanka, Professor Horacio Falcão will be presenting the topic of 'Negotiation Power'. During this interactive session, he will break down what negotiation power truly is and differentiate it from having power in a negotiation to help understand how to best use power to avoid having it backfire.

Professor Horacio Falcão, INSEAD Senior Affiliate Professor of Decision Sciences, says that, "Many approach negotiations from a win-win perspective but often get frustrated due to lack of reciprocity from counterparts, often due to incorrect understanding and application of this concept. In addition, every negotiator wants to increase their power, but many have little idea of what power truly is or means for a negotiation. During these two events in Sri Lanka, I look forward to help decipher the many myths surrounding the win-win theory; as well as to help negotiators increase their 'negotiation power' to achieve a superior outcome."

As one of the world's leading and largest graduate business schools, INSEAD offers participants a truly global educational experience. With campuses in Europe (France), Asia (Singapore) and Middle East (Abu Dhabi), and alliances with top institutions, INSEAD's business education and research spans around the globe. Our 145 renowned faculty members from 40 countries inspire more than 1,400 students in our MBA, Executive MBA, Executive Master in Consulting and Coaching for Change, Executive Master in Finance and PhD programs. In addition, more than 11,000 executives participate in INSEAD's executive education programs each year.

INSEAD's innovative programs are internationally recognised. Of particular note, the Financial Times has ranked INSEAD as the #1 MBA program in the world for two years in a row (2016 and 2017).