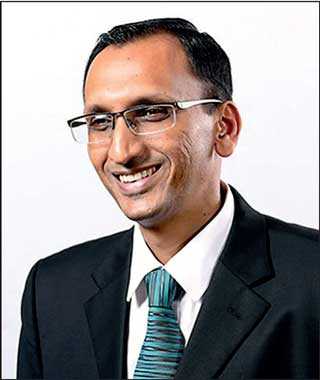 PwC Sri Lanka CEO Sujeewa Mudalige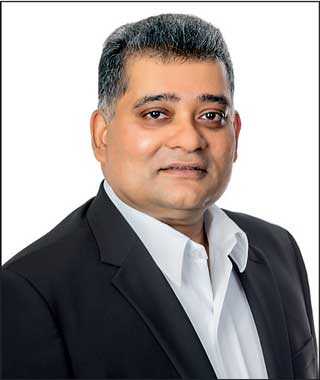 PwC Sri Lanka COO and Advisory Leader Channa Manoharan
---
The pandemic has disrupted how organisations operate across a multitude of industries, transforming global systems in ways that have never been explored.


The pandemic's dual role as accelerator of transformation and amplifier of disruptive forces was the thread that ran through PwC's 24th Annual Global CEO Survey, which collated responses from 5,050 CEOs spanning 100 countries and territories, that in turn provided a snapshot of leaders' sentiment, which can be used as a road map of the priorities ahead and how they can be addressed.

Most of the CEOs responding to the survey say that pandemic-induced digital acceleration, promises productivity and other business benefits. When asked about their outlook on the global economy, 76% of CEOs say they believe it will improve during the next 12 months.

PwC Sri Lanka CEO Sujeewa Mudalige said: "We see an opportunity emerge—a moment for business leaders to take a step back and ask how they can do things better, that will touch nearly every aspect of their operating model, enabled by a significantly greater focus on trust and transparency. With companies facing growing demands from investors and other stakeholders, many firms will need to have a strategic approach aimed at taming corporate complexity while establishing a framework for governance and shared responsibility."

PwC Sri Lanka Chief Operating Officer and Advisory Leader Channa Manoharan added: "As leaders prepare for the anticipated rebound, with fast, high quality decision-making —a hallmark of many companies' pandemic responses, priorities will need to include ensuring top management focusing on the big issues that matter most, engaging with people up and down the organisation and revisiting critical decisions frequently, to understand unintended consequences."

The pandemic experience, sector by sector. Taking a closer look at the effects on companies in different industries, many said they will be reinventing their workplaces, with flexible work models as a permanent fixture for a range of roles, including sales, finance

and technology.

Transparency and transformation: Far more surprising was the modest rise of climate change as a priority. When asked which areas of their business they should be doing more reporting on, 43% of CEOs chose environmental impact, the greatest share of any area.

Digital Transformation Shrouded by Cyber Risk Woes: Cyber has also fast become a major source of anxiety, now the number two concern that was cited by CEOs as a major worry.

Manoharan further explained, "As companies expand their use of external partnerships to enable digital solutions and layer them onto legacy IT structures, the complexity created tends to generate ever-greater cyber risk. The temptation is to focus security efforts on risk dashboards, surveillance and technical initiatives. But leaders who are serious about cybersecurity need to incorporate simplicity into their business models, ecosystems and in-house processes. "

Paradoxically, despite the level of concern CEOs registered about cyberattacks, they are also planning to boost their spending on cybersecurity and data privacy by 10% or more.

Quietly riding on the back of this pandemic induced digital acceleration was a less-visible surge in the adoption of advanced analytics and artificial intelligence (AI) to inform decision making with companies more deeply embedding in customer focused and back-office applications and risk management—while addressing algorithmic bias so that stakeholders trust the outputs. People and productivity: CEOs also put the creation of a skilled, educated and adaptable workforce at the top of the list with a growing number of CEOs seeking to boost their organisation's competitiveness through digital investments in the workforce; focusing on productivity through technology and automation.

Overall the survey showcased that given today's uncertainty, leaders must be prepared to rethink their supply chains, develop the ecosystems necessary to make localisation succeed and take a more selective approach to new market entry. As such, CEOs must reinvent the future and seize the potential to build trust and deliver the sustained outcomes that a weary world is yearning for.