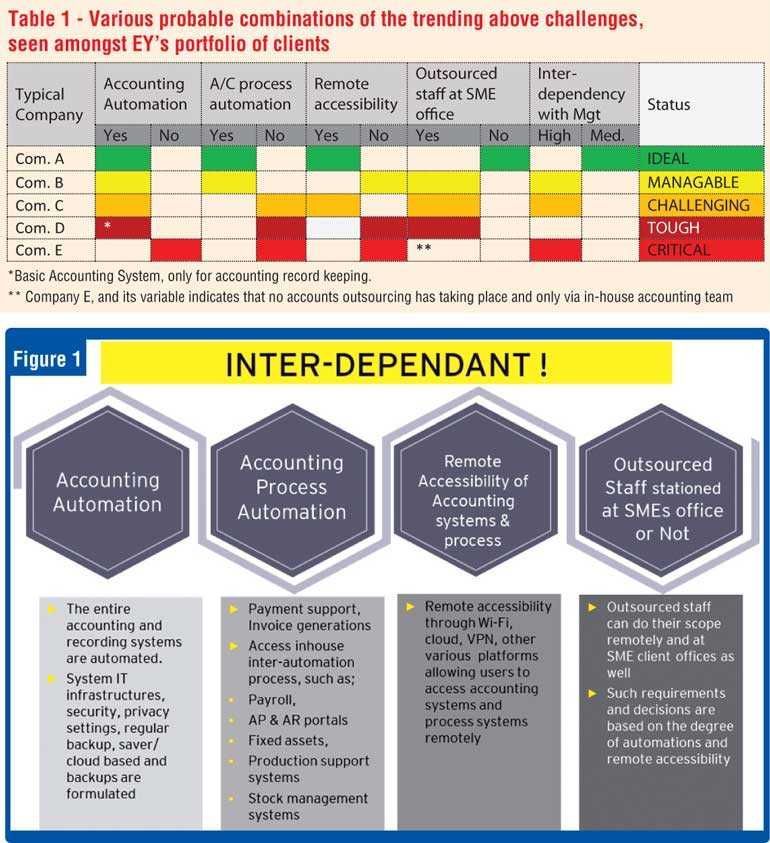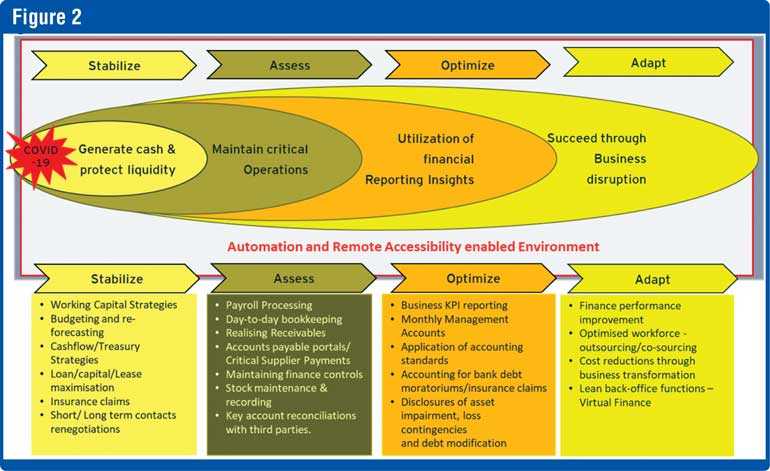 ---
By Praveen Ruberu

We live in the most unprecedented times. We know we can't control the forces of nature nor a black swan event, but we can control how we respond. The full impacts of COVID-19 will not be understood for many months and will vary both by industry and a company's unique end-to-end ecosystem including its workforce composition, supply chain and operating model. Some organisations may experience relatively limited impacts, for others the outbreak will highlight areas of operational weakness and risks that need to be addressed immediately. Normal operations may be inevitably disrupted if a business continuity plan is not in place.

SMEs will experience workforce disruptions, labour shortages and increased costs. Other impacts include frozen market opportunities, funding options being severely restricted and supply chain challenges arising. It is heartening that many governments have introduced fiscal stimulus and assistance programs for small businesses and sectors such as tourism and hospitality which have been severely impacted, but these alone may not be enough for survival.

However, all is not lost for SMEs; a few crucial steps could leave them emerging stronger on the other side of Covid-19.
Evaluate short-term liquidity
One of the key challenges will be recoverability of receivables and its impact towards day to day liquidity requirements. SMEs must bring strict discipline on working capital and be innovative to free up the working capital cycle.
Evaluate the current supply-chain
Current links in your supply chain may be in areas under lockdown or facing operational and liquidity issues which will have an impact on your business continuity. SMEs must be in close contact with suppliers and explore alternative supply chain options. Attempts in developing long term contracts from new destinations/ suppliers at attractive commercial terms can be an ideal starting point.
Determine how the COVID-19 crisis affects budgets and business plans
Companies must stress-test financial plans for multiple scenarios to understand the potential impact on financial performance and assess how long the impact may continue.
Formulate, review and renew business continuity plans (BCP)
SMEs assess how existing BCPs are working. If there are deficiencies, companies must identify root causes, whether it's timeliness of action, lack of infrastructure, labour shortages, or external environmental issues. Companies must then want to consider putting new internal guidelines in place based on lessons learned, as well as solid contingency plans to build resilience and better respond to future crises
Business Process Outsourcing in the era of COVID-19
The current environment creates a shift in the way Business Process Outsourcing (BPO) services are delivered, and it's critical that an evaluation of the service delivery engagement models are undertaken. Businesses and communities are facing both economic and humanitarian impacts that test infrastructure, resources, and economics. This has become/ will be the "new norm". Hence the accounts outsourcing processes that would have minimum human interactions would be sustainable. Thus, an accounts outsourcing product that enables fully/partial automation features with remote access is non-negotiable.

The key challenges faced under accounts outsourcing services are laid out under four key themes including accounting automation, accounting process automation, remote accessibility and outsourced staff location (Figure 1).

The accounts outsourcing service provider should continuously strive to navigate all their outsourcing clients towards the ideal status in Table 1, and yet should be enabled with the expertise to provide their guidance and knowledge to manoeuvre them through the other scenarios as well. As social distancing becomes the norm, building distributed connectivity throughout your organisation will become a permanent factor to support remote working environments.
Implementing the ideal status will require:
Having discussions with the service provider how to manage the sensitivity and security of their information in automation enabled and remote work environments and how comfortable would client's employees and customers be.
Give early warnings to the client on anticipated resistance to change to automation and remote accessibility.
Discuss how such a model would enhance business economics while allowing you to quickly flex capacity and cost.
The challenges you may have to face when migrating to a remote work environment in terms of network, bandwidth and workforce management.
If an accounting outsourcing professional or a service providing firm intends in setting up to achieve the ideal status, one should first focus on the client approach, acceptance and the formulation of the scope, with mandatory focus on automation and remote accessibility. This is of particular concern when having critical discussions with clients who do not take automation and remote access seriously.

Thereafter attention should be paid to setting up scope and implementation of methodologies embedded with BCP, strategising BCP within the engagement scope and finalising and documenting Service Level Agreements (SLAs) for all deliverables with the accounts outsourcing industries new normal norms.

The success drivers of an accounts outsourcing model that would be resilient to COVID-19 could be dissected to key areas such as; focusing on BCP, remote accessibility and embedded it with BCP of clients, automation centric service models, discussions with clients on impact of COVID-19 from an overall and accounts perspective.

Additionally, formulating their scope executions based on remote accessibility, automation and digitalisation, and quick delivery of accounts outsourcing output will be critical as well.

Whilst attempting our best to overcome the impacts of the pandemic there are key risk mitigating facts to investigate and implement during and post COVID-19, such as:
Many unforeseen changes are made to the SME IT infrastructure, which need to be documented accordingly, and ensure required security, confidentiality and privacy settings are not breached.
Due to various critical requirements, simply to keep your head above the water during this period, various parties would have logged through to the SME system and hence, a proper IT security sanitation should be carried out in totality.
Establish and support, certain digital transactions and decision carried out based on the data protection and digitalisation acts of Sri Lanka
Embed such to the policy and general norms of SMEs
Note with importance that current working from home, is not an aspect that any of SMEs would have incorporate to their employee job descriptions and hence no sooner it is possible, ensure to issue an amendment to their JDs with effective dates.
If SMEs are looking at negative pay changes, legality of such action should be checked as well
Formulate KPI and measures to monitor working from home
The ACR Client Accounts/ Finance support model, from a COVID-19 midframe, in assisting EY clients standardised with EY services across the globe as shown in Figure 2.

SMEs need to survive this crucical period to thrive and prosper afterwards and their accounting and finance functions needs to be stronger than before to assisit them achieve this. SMEs themselves must finally acknowledge that accounting outsourcing is a common service area today where key benefits such as adoption of new strategies, efficiencies, best practice and most importantly BCP plans are introduced by such service providers for the SMEs' own benefit.

What EY Team can do for you

Currently EY accounts outsourcing team members are remotely working, mostly within the IDEAL status as per the matrix introduced above and with hands-on experience on remote access, scanning and uploading practices stretching back many years. In addition, they have a precise understanding of the paramount importance of clear communication with their clients during these challenging times, EY is ready with a proven and practiced ACR methodology, inbuilt with BCP, to assist the SME sector.

As global businesses revamp their strategies and face ever-evolving risks in this transformative age, finance functions are also confronted with a need to rethink what they do and how they do it — namely, to do more with less. Dedicated EY teams provide you with scale through access to an extensive pool of talent, process optimisation opportunities and leading-edge technology. This portfolio of broad services is designed to help international companies operating in multiple markets successfully navigate COVID-19 and thrive and prosper thereafter.
The writer is Principal, Accounting Compliance & Reporting, at Ernst & Young, Sri Lanka.