UNHRC adopts consensus resolution sans vote on Sri Lanka to promote accountability, reconciliation and human rights
Sri Lanka said on Thursday (1) it would heed a UN resolution urging it to establish a credible judicial process, including foreign judges and prosecutors, to investigate alleged war crimes during its conflict with Tamil rebels that ended in 2009.

The United Nations Human Rights Council, composed of 47 member states, adopted the resolution brought by countries led by the United States and Britain by consensus, without a vote.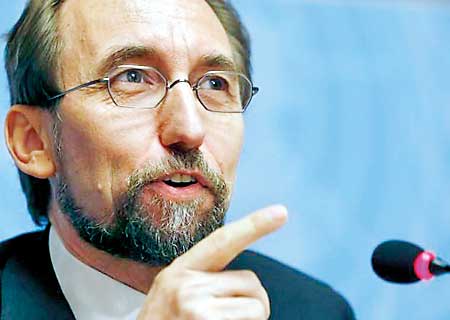 Government forces and Tamil Tiger rebels "most likely" committed war crimes including mass killings of civilians during a 26-year war and these should be prosecuted by a special court with international judges, the UN human rights office said in a landmark report last month.The report, which underpinned the resolution, said that despite pledges by the new Government of President Maithripala Sirisena to pursue perpetrators, the South Asian state's criminal justice system was not up to the formidable task alone.

The text also calls for reforming Sri Lankan security organs and vetting the military to ensure that no personnel associated with serious crimes are retained or recruited into its ranks.

Amnesty International said the resolution marked a turning point for victims of the conflict by offering them "the prospect of finally getting the truth and justice they deserve".

The UN report cited a pattern of atrocities against civilians in the war, with years of denials and cover-ups, and said that tens of thousands may have been killed in the final stages of the conflict.


Silvia Cartwright, a former New Zealand High Court Judge who served on a UN-backed war crimes tribunal in Cambodia and advised the UN inquiry on Sri Lanka, said the inclusion of foreign jurists was indispensable to a credible investigation.

"It needs emphasising that integration of international actors is vital if the process is to be credible in Sri Lanka and for the rest of the world," she said.

"The most important thing is to establish an institution, a court that is independent, that is guaranteed independence and let the lawyers and judges get on it with it," Cartwright added.