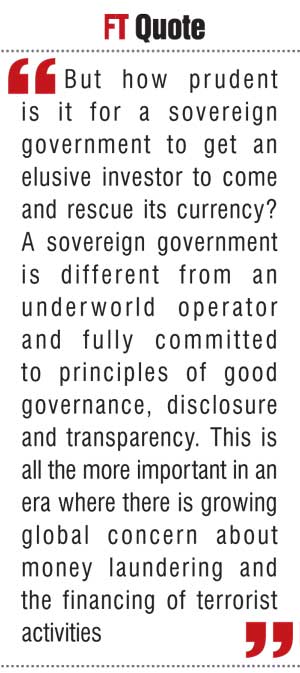 Sri Lanka in 2015 had to be content with lower than the targeted tourist arrivals effecting a minor blow to policy makers, promoters and the industry.

According to provisional data released by the Tourism Development Authority, tourist arrivals in 2015 amounted to 1.798 million, up by 17.8% over 2014. However the final tally was lower than the revised target of 1.8 million tourists for 2015. Prior to the change of the Government, the original target was 2 million tourists.

The 17.8% annual growth was also lower in comparison to the 2014 improvement of 19.8% over 2013. The failure to surpass the target was despite December producing a bumper tourists haul of a record 206,114.



The shortfall in the 2015 target as well as a lower rate of growth has validated tourism industry concerns over a lack of proper policy and marketing for the sector, as well as indecision. However officials noted the new administration is more focused on delivering in 2016 since a proper plan has been unveiled recently.

Last week the Tourism Ministry released highlights of the promotional plan of year 2016 which was formulated based on five key strategic objectives including. Attracting a target number of 2.2 million visitors with 26% annual growth (based on an 1.8 million targetted figure in 2015), increasing the average stay and increasing the average daily expenditure of a tourist to $ 200 and contributing to generate a total tourism revenue up to $ 2.75 billion will be the key performance measures.

In 2015, the best performing source market was China, producing an impressive 67.6% growth to 214,783 arrivals rising to number second position. China's performance was on target and confirmed the early optimism expressed by Chinese Embassy officials mid last year.

India remains the biggest market with 316,247 arrivals, up by 30%. Arrivals from UK grew by 12.3% to 161,845 and from Germany up by 12.5% to 115,868. French tourists arrivals rose by 9% to 86,126. As a region, Western Europe continues dominance accounting for 552, 442 arrivals up by 15.3%. South Asia came second with 459,415 arrivals, up 24% followed by East Asia up by 29.4% to 362,857. Eastern Europe produced 148,458 tourists, but lower by 4% in comparison to 2014. The Middle East produced a welcome 10.6% growth accounting to for 101,066 tourists.

Full year 2015 tourism earnings are still not out yet. As per the Central Bank during the first 11 months of 2015, earnings were up 18% to $ 2.54 billion.

In its 2014 Annual Report, the Central Bank said to achieve the tourist arrivals target of 2.5 million by 2016 (the new Government has revised it to 2.2 million), an annual growth of around 28% in tourist arrivals is needed in 2015 and 2016.

It also highlighted the need to accommodate the expected number of tourist arrivals, saying tourist hotel projects which are in the pipeline have to be completed adhering to the stipulated time period. Further, this requires additional skilled human resources as the current output of trained workers will not be adequate to meet future demand. "Therefore, the human resource constraint which remains a major challenge in the industry, in the coming years, needs to be addressed immediately by the relevant authorities. Since new competitive markets have emerged in the global tourism industry, further measures are needed to attract more tourists particularly from non-traditional markets. Branding and strategic repositioning are also necessary to ensure sustainable growth in the tourism industry over the medium to long-term," the CB Annual Report added.
Kudos to Sri Lanka tourism from Condé Nast Traveler
Sri Lanka received a boost from popular US Luxury and travel magazine Condé Nast Traveler recently with the country being promoted as the second best place to visit in 2016.



In an article titled 'The top 16 places to go in 2016' Sri Lanka was tagged as affordable, uncrowded and relatively unexplored. It said Sri Lanka is an island nation that was long overshadowed by its Indian and Maldivian neighbours.

Australia bagged top spot as the magazine called it 'officially the year of Australia' while Mozambique followed in as third.

Condé Nast Traveler journalist Katherine LaGrave gave preference to the newbie in the Galle hotel scene in her brief piece on Sri Lanka.

"Colombo, the country's seaside capital, is undergoing a cosmopolitan upgrade, while Galle on the south-western shore just welcomed a new luxury design hotel, Tri Lanka," she said.

Tri Lanka is a luxury hotel located in Koggala Lake in Galle and boasts of being the first ever sustainable luxury design hotel in the country with ten unique suites.

The hotel has received accolades from ELLE UK, New York Times in 2015 whilst receiving praise from Financial Times and Sunday Times in 2014. Moreover LaGrave reflects that timeless ruins and surfs will surely lure tourists into the country. (SD)