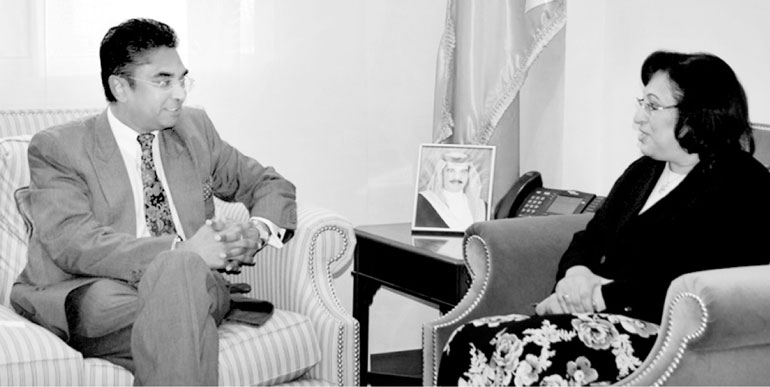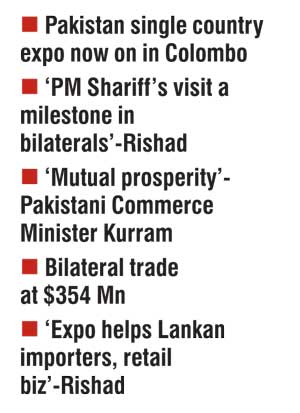 By Uditha Jayasinghe

The man of the moment President Maithripala Sirisena yesterday, celebrating his first year in power, looked back on the last twelve months as a time that achieved intangibles of good governance for the people and pledged to continue working for Sri Lanka even at the cost of his future, which would remain overshadowed by his priority to put Sri Lanka at the forefront of the world.

Addressing the nation at the official celebration to mark his one year as Head of State, President Sirisena was adamant that 2015 achieved much for the people despite its significant focus on elections. He ended the ceremony pardoning an ex-LTTE combatant who was convicted for making an attempt on his life when Sirisena was serving as Mahaweli Development Minister between 2005 and 2006.

"Many people ask me the question where do I see myself at the end of my first term, as I have pledged to end the executive presidency. Today I say to those who have asked that question and to those that have not, my political agenda does not matter to me. The only agenda I care about is where Sri Lanka will be at the end of my five years. My entire focus is to push Sri Lanka ahead in the world," Sirisena said.

The President went onto recall his selection as the Common Candidate at the end of 2014, noting it was a day he felt "incredible relief and happiness," as he had the chance to work towards the benefit of Sri Lankans. –Pix by Ishan Sanjeewa



The first year anniversary celebrations were also used by the President to thank all his supporters including Prime Minister Ranil Wickremesinghe, former President Chandrika Kumaratunga, former Army Commander Sarath Fonseka, the Tamil National Alliance, Jathika Hela Urumaya, Jathika Vimukthi Peramuna, Sri Lanka Muslim Congress and other parties, as well as civil society members, religious leaders, trade unions and voluntary organisations.

"I thank the hard work, time and effort dedicated by everyone to give me this chance to direct the future of Sri Lanka. I do not have a political agenda for the next four years; I have an agenda for Sri Lanka, for this nation to be a great and respected country on the global stage."

People evaluating the success of the past year would naturally have diverging views, President Sirisena acknowledged, but stressed in his view the gains reflected in a strengthened democracy were evident around him. He highlighted the establishment of the Constitutional Council and the accountability encouraged by the independent commissions for elections, police and public servants as a positive development.

"The 19th Amendment set the basis for good governance. These are not things that can be held or felt in the stomach but they are essential to promote the honour of humanity."

Co existence and reconciliation are at the core of Sri Lanka's future, he stated giving special emphasis to the Constitution building process that will begin today with parliament sitting as a Constitutional Assembly.

"There have been factions saying the new Constitution is to divide this country, or to diminish national security and is done to please international powers. This is absolutely not true. We must destroy the expectations of these extremist groups. Building reconciliation is an extremely difficult task but it is one that is integral to the development of Sri Lanka. I am willing to embrace any challenge and lay down my life to achieve what is best for the country."

Sirisena touched on the remarkable lives of U.S. President Abraham Lincoln, Indian Independence hero Mahatma Gandhi, African American civil rights leader Martin Luther King and former Prime Minister S.W.R.D. Bandaranaike as examples of great men who sacrificed their lives for what they believed in.

"Leaders who stand against inhumanity usually inherit the bullet or bomb, assassination is their fate. But we should not be undeterred by such lessons of history. We must face these realities to make tomorrow a prosperous day and to build a peaceful country. I will not let fear stop me from making the right decisions at the right time."
Sirisena shows Maithri to Sivaraja
​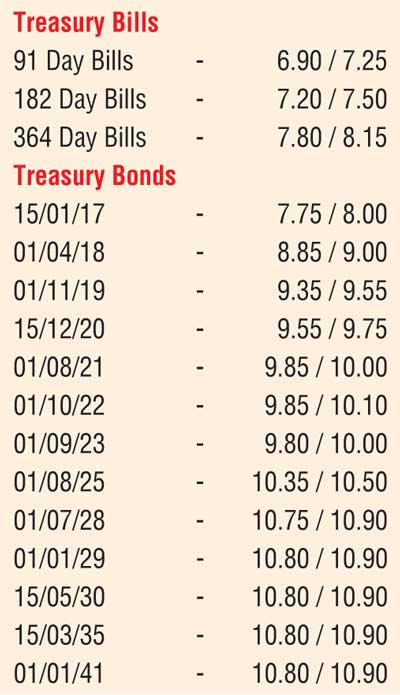 ​Reuters - Sri Lankan President Maithripala Sirisena marked his first year in office on Friday by pardoning a Tamil Tiger rebel convicted of plotting to murder him a decade ago.

Sivarajah Jeneevan was sentenced last January to 10 years in jail for conspiring to murder Sirisena when the latter was irrigation minister in 2005.

The president welcomed Jeneevan onto the stage where he was making a speech to mark the anniversary, shaking hands with the former rebel and blessing him by touching him on his head.



Sirisena came to power promising "compassionate rule and a stable country", and has already released a number of hard core rebels from the Liberation Tigers of Tamil Eelam (LTTE), who fought for secession for more than 25 years until their defeat in 2009 under Sirisena's predecessor, Mahinda Rajapaksa.

Sirisena's opponents have, however, accused him of weakening national security with the releases.

Sirisena has also promised to end corruption, rebalance foreign policy by reducing Rajapaksa's focus on China, and ensure the independence of the judiciary and civil service.

In line with U.N. recommendations, his government has pledged to establish a credible judicial process involving foreign judges to investigate allegations of war crimes during the bloody climax of the war against the LTTE.
UN Chief congratulates President Sirisena on first anniversary of Sri Lanka's political transition
United Nations Secretary-General Ban ki-moon has congratulated President Maithripala Sirisena, and the Government and the people of Sri Lanka on the first year of the country's political transition.

In a statement issued in New York Thursday, the UN Chief said he is encouraged by the Government's commitment to a broad reform agenda that aims to realise durable peace, stability and prosperity for the Sri Lankan people.



"The Secretary-General acknowledges the initial steps the Government has taken to strengthen good governance, advance reconciliation and implement the resolution of the Human Rights Council of October 2015," statement said.

Ban urged continued progress in these areas and emphasized the need for inclusive consultation processes to address issues of transitional justice.

The Secretary-General said he supports the Government's efforts to advance a nation-wide dialogue to achieve a long-term political settlement acceptable to all. In this regard, he welcomed the Government's announcement to commence constitutional reform and called on all stakeholders to cooperate in a spirit of inclusion and good faith.

"The Secretary-General remains committed to supporting Sri Lanka's reform initiatives to secure long-term peace, prosperity and respect for human rights, including through financial support from the Peacebuilding Fund and technical assistance."

He commended Sri Lanka's leadership in working to transform the 2030 Sustainable Development Agenda and its Sustainable Development Goals into reality on the ground.
President produced by a unified country: Ranil

Prime Minister Ranil Wickremesinghe yesterday hailed what he termed as the bravery of President Sirisena to become the Common Candidate acknowledging that he is a head of State created by the whole country.



Recalling statements made by billionaire George Soros, Wickremsinghe noted that even though the international financial markets were causing economic uncertainties Sri Lanka remained a "bright spot" in the world stage because of the democratic reforms spearheaded by the National Government.

"These gains in good governance would not have been achieved had President Sirisena not taken the brave decision to come forward as the presidential candidate. The President was the product of the entire nation; all religions, ethnicities, rich and poor, north and south, gathered together to create his victory."

The unity created by the president would be taken forward in establishing the Constitutional Council today, Wickremesinghe stressed, adding the process would complete the journey begun by the "Yahapalanaya" administration.

"There will be detractors to this process. But we must change these attitudes and move forward or remain trapped in the mud pit created by the previous political culture that has been rejected by the people. We will not give up the fight; we will continue the effort to built and inclusive and prosperous nation. We will complete this journey in the next year."
China to revive President Sirisena's hometown
Peoples Republic of China has agreed to provide funds to implement priority projects ranging from drinking water to transport to develop Sri Lanka's President Maithripala Sirisena's hometown of Polonnaruwa District.



According to Cabinet Spokesman Dr. Rajitha Senaratne the Chinese Government has agreed fund priority projects related to drinking water, highways, railway lines, agriculture and irrigation under a five-year plan to revive the economy of the Polonnaruwa and adjoining district.

Senaratne addressing the weekly Cabinet briefing, said the proposal made by President Maithripala Sirisena to proceed with the project was approved by the Cabinet of Ministers on Wednesday.

He went on to say that the Cabinet of Ministers approved the proposal to appoint a negotiating committee and a technical evaluation committee to award contracts to Chinese firms. (CDS)