Tea continues to be caught in a perfect storm with both production and US dollar earnings continuing to plummet, according to tea brokers, who have pointed out that earnings in the first eight months of 2016 have dropped to the lowest point since 2007 and leaf weight hitting a seven-year low.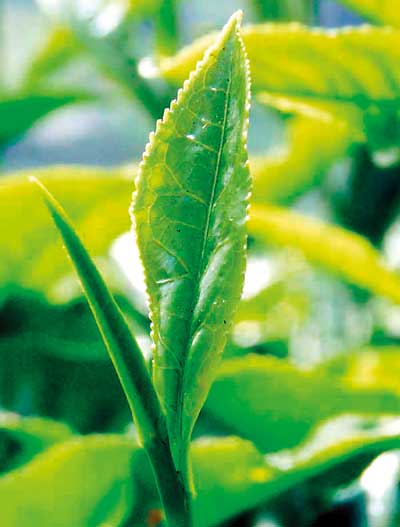 Sri Lanka exported 25.1 million kilograms in August this year, up 19% from last year's figure of 21.1 million kilograms.

However, Sri Lanka Custom's data analysed by Siyaka Research indicated a position that is contrary to the numbers, the company said in a statement. "Last year's August figure was the lowest in 15 years and was reflective of the difficult market conditions that the industry operated in at the time. Over the past ten years exports in August have ranged from 27 million kilograms to a highest ever 32 million kilograms. The 2016 August figure of 25.1 million kilograms is additionally lower than the July figure of 25.7 million kilograms," the company noted.

The loss of quantity this year is a consequence of sharply lower tea production and auction quantities caused by adverse weather and other factors including the glyphosate ban, brokers told Daily FT. This has gradually led to significantly lower auction quantities. The silver lining has been a slight improvement in political stability of key import countries that has seen prices revive slightly at the Colombo Tea Auction when compared to 2015, they pointed out.

Nonetheless, tea exports continue to plummet with the January-August amount in 2016 being the lowest since 2009 when the market struggled to recover from the global financial crisis of 2008 and the El Nino drought wreaked havoc.

"Total exports for the period January-August 2016 are 197.3 million kilograms, down from 201.4 million kilograms last year. In 2014 the country exported 214.6 million kilograms during the same period. In 2009 the amount was 189.6 million kilograms," Siyaka Research said, warning, "September is unlikely to show any significant improvement."

The approximately average FOB value per kilogram in Sri Lanka tea exports in August rose from Rs. 604.77 in April to Rs. 630.37 in August 2016.

The total earned from exports in August 2016 at Rs. 15.8 billion is higher than the Rs. 12.2 billion earned during the same period last year. The total earned for eight months in 2016 at Rs. 120.8 billion is higher than last year's figure of Rs. 119.9 billion. The rise in earnings is largely due to rupee depreciation rather than a substantive increase in exports, analysts said.

US dollar earnings for the period January-August 2016 are $ 834 million, which is much lower than last year's earnings of $ 901 million for the same period. The dollar earnings this year are the lowest since 2007 and are significantly lower than the record $ 1 billion dollars earned from January-August of 2014.

A review of the main categories of exports show bulk tea shipments increasing to 44% of the total compared with 43% last year and 39% and 40% in 2014 and 2013 respectively. Exports of tea in packets, which stood at 49% in 2013 and 50% in 2014, declined to 47% last year and are at a low 46% in 2016. Exports of tea bags during this period were 8% of all teas shipped in 2013 and 9% and 7% respectively thereafter. By 2016 there has been a marginal increase and tea bags have grown to 8% of the total.

Russia /CIS imported 36 million kilograms during the period January-August 2016, a quantity equal to the previous year. Exports to this region stood at 47.2 million kilograms in 2012, 45.3 million kilograms in 2013 and 44.3 million kilograms in 2014.

Exports to and through Iraq follow a sharp increase to 24 million kilograms, up 27% from 2015's figure of 19.1 million kilograms. Direct imports by Iran are at 23 million kilograms, also up sharply on last year's figure of 17.3 million kilograms. Transhipments through Turkey have eased to 18.1 million kilograms from 23.8 million kilograms a year ago.

Similarly quantities to the UAE have declined from 16.5 million kilograms to 13.9 million kilograms. Syria has grown from 6.6 million kilograms to 7.7 million kilograms in 2016; previously in 2012 by end August however Sri Lanka had exported 16 million kilograms to this market.

Libya, another volatile market, has declined to 5.8 million kilograms from 6.2 million kilograms last year (11.8 million kilograms in 2012). Japan, a key destination for high growns, has declined 8% year-on-year 2015 from 5.5 million kilograms to 5.1 million kilograms this year (6.1 million kilograms in 2012).

China has increased to 4.9 million kilograms (5%) from 4.7 million kilograms last year. Germany follows with a 9% increase from 4.4 million kilograms to 4.8 million kilograms. Chile has dropped 11% from 4.5 million kilograms to 4 million kilograms. The brightest spot is exports to the US have grown 19% from 2.8 million kilograms to 3.4 million kilograms.