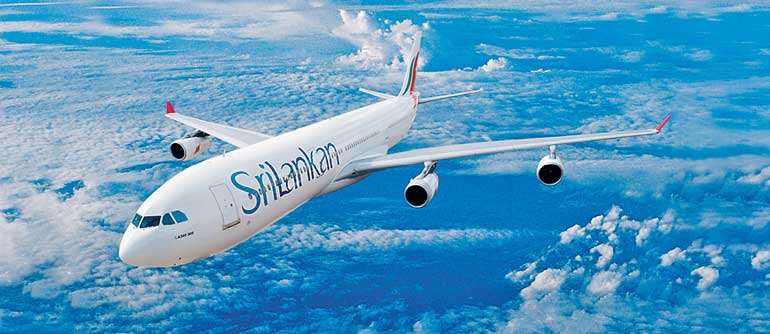 ​National carrier charges pilots work to rule move is "irresponsible"
Hints flights may get delayed
Pending disciplinary inquiry a Captain suspended for refusing breathalyzer test
SriLankan Airlines yesterday described the "work to rule" campaign by pilots as "irresponsible" and hinted there could be delays as the national carrier ensures sobriety during duty.

It said subsequent to the recent incident in Frankfurt, SriLankan Airlines in coordination with the Civil Aviation Authority of Sri Lanka (CAASL), re-commenced random breathalyzer tests on flight and cabin crew.

This is a standard procedure in the global air transport industry that is fully approved by the CAASL. SriLankan Airlines uses certified equipment from Germany and trained personnel. The practice had been suspended earlier due to objections from the Airline Pilots' Guild of Sri Lanka (ALPG-SL).

On the night of 27th/28th August 2016, the crew of flight UL 402 were randomly selected for testing. SriLankan said the captain on the flight, Captain Jayasekera, is reported to have refused to take the breathalyzer test.

"As mandated by the CAASL, refusal to take a test is tantamount to a positive reading. As per procedure, Capt. Jayasekera was therefore taken off duties and suspended pending an investigation," the national carrier said.

It said the investigation into the incident, including detailed statements from the officers involved in conducting the test, was to be completed yesterday and forwarded to the Company's Human Resources Division as per the Company's procedures.
The ALPG-SL has now commenced a work to rule campaign demanding that Capt. Jayasekera be re-instated. Since this is contrary to both the regulations of the CAASL and company procedure, the Company has declined to do so.

Capt. Jayasekera will remain under suspension until such time as the disciplinary process, which is being carried out by an independent Inquiring Officer, is complete. This is expected to be completed by 27th September 2016.

"There is a likelihood that flights will be disrupted, as we are currently calling pilots on their off days," " SriLankan said.

"Numerous pilots have expressed their willingness to support the company, and the 'work to rule' appears to be an irresponsible action by a small group of individuals with vested interests," it added.