Sri Lankan proposal to be discussed by EU Fisheries Council with possibility of immediate resumption of trade
Decision to take about 8 weeks says Harsha
Positive boost ahead of formal GSP+ application
By Uditha Jayasinghe

The European Commission yesterday decided to propose the lifting of the ban on fisheries exports from Sri Lanka to the European Union, after over a year of engagement with the Government.

Sri Lanka's proposal on Thursday will be discussed by the European Union (EU) Fisheries Council at the next available opportunity; the European Commission said in a statement, adding if the Council agrees with the proposal, the ban will be lifted with immediate effect.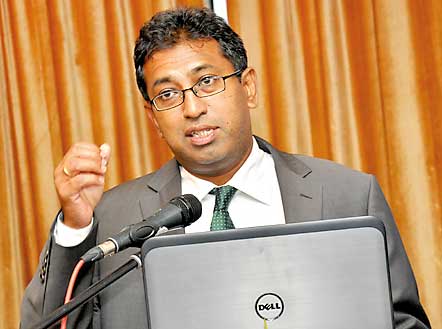 Foreign Affairs Deputy Minister Dr. Harsha de Silva described the proposed lifting of the ban to the Daily FT as a sign of the Government's efforts to repair damaged relations with the international community paying off. He was also extremely upbeat on the good news for fisheries coming just ahead of the Government submitting its formal application for the renewal of GSP+.

"The EU has decided to lift the ban on fisheries exports to EU from Sri Lanka. Now the EU Working Party on Fisheries will process this decision in two weeks' time and then it will go for concurrence of EU members' national authorities. It has to be approved by each State, which will take another few weeks, and then decision will become legally enforceable. These are procedural, and therefore, no difficulties are anticipated. So it is likely in about eight weeks' time Sri Lanka will be back in fisheries business with the EU."

Dr. de Silva commended officials on both sides for their hard work and noted the efforts made by the Government to engage with the European Commission and EU had opened doors to lifting the fisheries export ban. "We now move onto GSP+ with a greater boost because of this decision."

The European Commission also warned Kiribati, Sierra Leone and Trinidad and Tobago that they risk being listed as uncooperative in the fight against illegal, unreported and unregulated (IUU) fishing.
European Commissioner for Environment, Maritime Affairs and Fisheries Karmenu Vella said: "Today's decisions are yet another sign of the EU's determination to fight illegal fishing globally. It also shows that we can bring important players on board: Sri Lanka has now a robust legal and policy framework to fight illegal fishing activities. As the fight against IUU fishing is part of the EU's commitment towards sustainability and good ocean governance, each country that comes on board is an asset."

Illegal, unreported and unregulated fishing is a major threat to global marine resources. It is estimated that between 11 and 26 million tons of fish are caught illegally each year with an annual global value of up to 10 billion euros.

Sri Lanka was issued with a yellow card in 2012 and listed by the Council in February 2015. This was the result of a long standing failure to address serious shortcomings in the implementation of control measures, a lack of deterrent sanctions, as well as the failure to comply with international and regional fisheries rules.

"Sri Lanka has subsequently amended its legal framework, strengthened sanctions and improved its fleet control. With this decision Sri Lanka joins the growing list of countries (Ghana, Papua New Guinea, Korea, the Philippines, Fiji, Belize, Panama, Togo and Vanuatu) that have reformed their systems, following action by the EU," a statement by the European Commission said.

Sri Lanka was previously the second biggest exporter of fresh and chilled swordfish and tuna to the EU with exports worth EUR 74 million in 2013. According to Fisheries Ministry, Sri Lanka's total fish exports dropped by 34% last year compared to 2014, while the value dropped by 29%.

Country's fish exports to the EU make up 68% of its total fish exports, which brings in $160 million annually. Sri Lanka is one of the biggest exporters to the EU of high value fishery products such as fresh and chilled swordfish, tuna and tuna-like species. The remaining 32% is sent to the US, Japan and other non-EU countries.

However, with the new Government taking control last year they took proactive measures to get the ban lifted as the country was incurring a huge loss of revenue from the imposed ban on fishery export to the EU.The 2016 Budget proposed a deep sea fishing licensing scheme where one license holder will have to engage in collaboration with at least 100 people in the fishing community.

As per international law, Sri Lanka has the authority to send 1,615 boats to the international waters for fishing.