Denies CEPA was discussed but says both countries agree to forge broader socioeconomic cooperation
Modi has invited all new Lankan MPs to visit India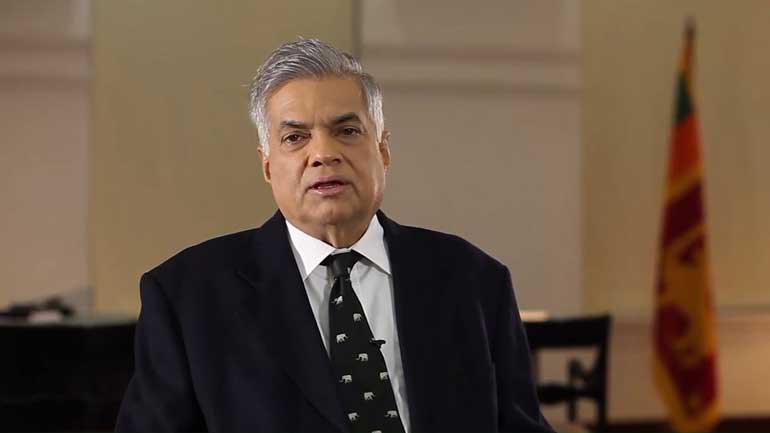 Prime Minister Ranil Wickremesinghe
By Ashwin Hemmathagama

Our Lobby Correspondent

Further strengthening economic corporation between India and Sri Lanka, an agreement will be inked before the end of June 2016. This agreement was one of the key matters in Prime Minister Ranil Wickremesinghe's recent discussions held with his Indian counterpart Narendra Modi who is to visit Sri Lanka to sign the agreement.

Briefing Parliament on his State visit to India, Wickremesinghe summarised the proposed projects and expectations. "We will take action to improve economic cooperation between the two countries and to enter into an agreement. We expect this economic cooperation program to help create one million employment opportunities in Sri Lanka," said Wickremesinghe, expressing his gratitude towards the Indian Government for providing extensive support and placing its trust in the new Government in Sri Lanka.

"We believe political leaders of the two countries should meet each other more often to discuss matters and also to exchange Parliamentarians. The Indian Prime Minister invited all newly-elected MPs to visit India. In terms of the power and energy sector, a joint enterprise will be used to develop the oil tank farm in Trincomalee, to establish an oil refinery with the approval of Central Environment Agency, and to complete the construction of the thermal power plant."

According to Wickremesinghe, tourism was another key area discussed by the two leaders.

"Buddhist pilgrims and the Ramayana legend are important areas, PM Modi showed. Tourists arriving from Mumbai, Bangalore, and Hyderabad are increasing in number. There are plans to launch a ferry service connecting Tuticorine and Rameshwaram with facilities to transport vehicles as well with the aim of further improving tourism. We also discussed the fisheries issues and a summit will be held next January," he added.

During the State visit, Sri Lanka has signed an agreements on an orbit frequency exchange program within the SAARC region, an emergency ambulance service, provision of medical equipment required for the Vavuniya General Hospital, and an Indian credit line for small enterprises.

Refuting local media reports on discussing and signing the CEPA agreement during his visit, Wickremesinghe said: "No discussions were held on CEPA. The Indians didn't even bring up the topic. Certain media institutions are trying to create a public opinion which is harmful to both countries. The media should not object to Government plans to create employment opportunities for one million and also to open up a market for three million people. The Ada newspaper has reported on constructing a bridge joining the two countries, but we haven't discussed anything in New Delhi. However, Prof. Nithin Jairam mentioned the benefits of such program, which is yet to be explored properly," explained Wickremesinghe.

UPFA lawmaker Dinesh Gunawardena who welcomed Wickremesinghe and commending his achievements during the recent State visit to India requested a debate, for which dates are to be notified and included in the Order Papers soon.