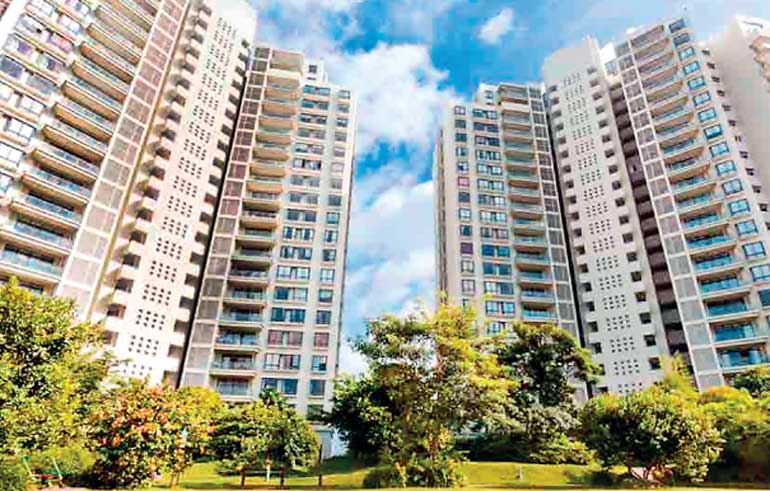 Overseas Realty, the largest listed property company in Sri Lanka, is going for a Rs. 7.2 billion Rights Issue, one of the biggest in recent years, to finance expansion of the Havelock City project.

The Company announced that its Board of Directors resolved to issue two new shares for every five held (355.15 million shares) at Rs. 20 each in a bid to raise the funds required. The move is subject to regulatory and shareholder approval. Its existing share capital is Rs. 11.16 billion.

Overseas Realty shares closed at Rs. 21 yesterday down by Rs. 1.90 after hitting an intra-day high of Rs. 22. Net asset value per share of Overseas Realty as at 20 June 2016 was Rs. 32.39. The Company has 4,361 shareholders.

In April 2016 Overseas Realty issued shares to raise Rs. 976 million to purchase two floors of the World Trade Centre from Singaporean company and shareholder Shing Kwan Investments.

Singapore's business tycoon S.P. Tao controlled Shing Kwan Investments is the main shareholder of Overseas Realty holding nearly 60% while Unity Builders, Pershing LLC and People's Bank are the other major shareholders.

Overseas Realty (Ceylon) Plc is the owner, developer and manager of the World Trade Center – Colombo and Havelock City, and is a Board of Investment company.

Havelock City is the largest integrated mixed-use development project in Sri Lanka. Built on 18 acres of prime land in the heart of Colombo, Havelock City offers luxury residential apartments, Sri Lanka's largest roof garden and a clubhouse. When completed it is expected to have a total of 1,080 apartments.

In the first six months of FY16, the Company's bottom line was down by 3% to Rs. 718 million whilst total revenue was down 4% to Rs. 1 billion.