Gunaratne connected to alleged misuse of public funds during Rajapaksa presidential campaign, PRECIFAC recommends to take legal action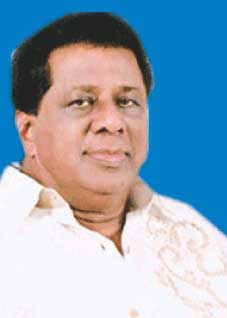 By Shanika Sriyananda
​Anti-corruption efforts are set to continue in 2016 with chargers to be filed against former Fisheries Deputy Minister Sarath Kumara Gunaratne and several top ministry officials against their alleged involvement in financial irregularities during former President Mahinda Rajapaksa's time in power.

The Government is to institute legal action against them, shortly, following the recommendations of the Presidential Commission of Inquiry to Investigate and Inquire into Serious Acts of Fraud, Corruption and Abuse of Power, State Resources and Privileges (PRECIFAC), sources close to the matter told Daily FT.
The PRECIFAC grilled Gunaratne and several senior ministry officials over misuse of public money to develop the Negombo lagoon.

Former Deputy Minister Gunaratne was also questioned by PRECIFAC over his alleged involvement in misusing public funds for the 8 January presidential election campaign and allocating money for purchasing T-shirts and caps for the campaign.

They have also been accused of misusing public money to organise a series of functions in the propaganda campaign of Rajapaksa in the January 2015 polls.

Handing over its third interim report to President Maithiripala Sirisena, Bribery Commission and the Attorney General's Department, the PRECIFAC has revealed that the Fisheries Ministry money had been used for functions and ceremonies held to support the election campaign of former President Rajapaksa.

When contacted, PRECIFAC Secretary Lacille De Silva confirmed to Daily FT that the PRECIFAC investigations have found legal charges could be filed against Gunaratne and other top officials for misusing public funds.

"We can presume that the government would take suitable legal action against them in the near future," he said.