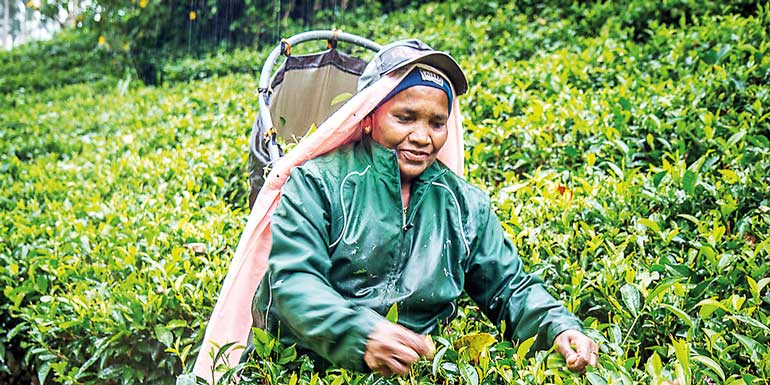 ​
Tea, coconut, rubber smallholders to get Rs.900m, Rs.500m, and Rs.100m respectively
Ministry says it plans to continue subsidy if handout bears fruit
Decision comes after nearly a year of discussion; distribution to be completed before end June
After strong appeals, the Sri Lankan Government has allocated a fertilizer subsidy of Rs.1.5 billion for the tea, rubber, and coconut industries, the Plantation Ministry said in a statement yesterday.

The appeal, which was made by Plantation Minister Naveen Dissanayake after intense lobbying by the sector, particularly smallholders, was responded to by the Government this week. The subsidy will be distributed to the apex bodies of the relevant industries with Rs.900 million being given to the Tea Small Holdings Development Authority, Rs.500 million to Coconut Growers Association and Rs.100 million to the Rubber Development Department.

"All these funds have been allocated for the year 2017 and if the fertilizer distribution results in tangible benefits for the industries then measures will be taken to provide the subsidy in the coming years as well," the statement added. Under the latest plans, the Government hopes to distribute the Rs.1.5 billion subsidy to plantation owners by 30 June 2017.

Tea smallholders will get Rs. 15,000 per hectare and even smallholders who have as little as 20 perches of tea will be covered under the newly announced subsidy. Coconut growers who own land between a quarter of an acre to five acres are eligible to get Rs. 9,000 as the optimum value. They can obtain applications for the subsidy from the district officers and coconut development officials, the statement noted. Rubber estate owners with land between 20 perches and two hectares are covered under the subsidy and can get a maximum amount of Rs. 5,000 from the subsidy scheme.

In March 2016, the Plantation Minister detailed plans to negotiate a subsidy scheme with the Government. However, at the time the focus was on getting Rs. 2 billion as the subsidy with smallholders with a hectare of land or less expected to receive Rs. 12,000 for tea, Rs.10,000 for coconut and Rs. 5,000 for rubber.

As in many developing countries, fertilizer subsidies represent a major component of agricultural policy in Sri Lanka. This is particularly true of the paddy sector. With rice being the staple food in Sri Lanka, successive governments have provided significant fertilizer subsidies for paddy with the primary aim of increasing paddy production. Since 2005, the fertilizer subsidy has accounted for 2%-2.5% of total government expenditure and the subsidy is given for all three major fertilizers (Urea, Murate of Potash – MoP, and Triple Super Phosphate – TSP).The Government in 2015 attempted to restructure the subsidy and give cash directly to farmers.
---
February tea output falls 19.7% y-o-y
Reuters:Tea output fell 19.7 percent in February compared to a year earlier due to drought during the past six months and the lack of fertilizer use, the state-run Tea Board said on Friday.

Production in the first two months of the year also dropped 17.1 percent compared to the same period last year.

"Mainly it is the drought. There is no way of applying fertilizer with the drought," Sri Lanka Tea Board acting Director General Jayantha Edirisinghe said.

Sri Lanka is facing its worst drought in 40 years, hurting the island nation's economy. Tea is Sri Lanka's top agricultural export and a major foreign currency earner.

Edirisinghe did not give a 2017 output forecast, saying the board needed to study weather patterns to make a prediction.

In 2016, the agriculture sector contracted 4.2% from the previous year, when it expanded 4.8%. Agriculture accounts for about 8% of GDP.

Sri Lanka's out of tea hit a seven-year low in 2016, falling 11.1% in its third straight year of declining production due to adverse weather.

Tea export volume dropped to a 14-year low in 2016, broker data showed. Export earnings fell 5.3 percent to $1.26 billion in 2016 from $1.33 billion in 2015. Sri Lanka recorded its highest earnings of $1.63 billion in 2014.

Russia was the largest importer of Sri Lankan tea in 2016, followed by Iran and Iraq. Turkey dropped to fourth position in 2016 from second in 2015.

Export volumes to other major buyers such as the United Arab Emirates, Libya, Syria and Kuwait fell significantly last year, the broker report said.