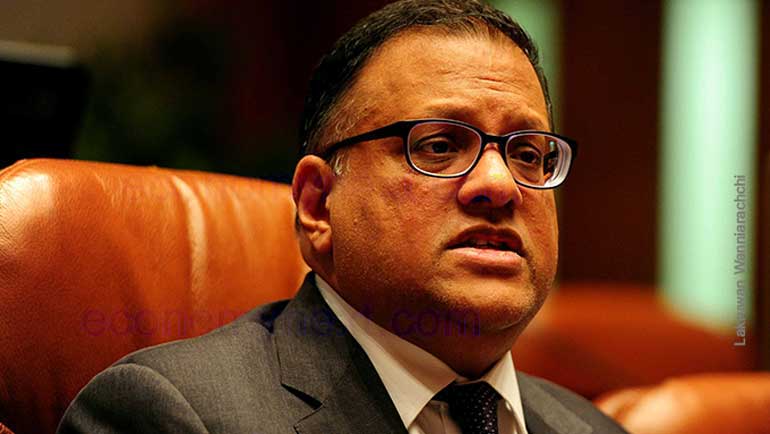 Reuters: Central Bank Governor Arjuna Mahendran said on Thursday he hoped the rating agencies' negative view on Sri Lanka's credit rating would change after negotiations this month over an International Monetary Fund (IMF) loan.

S&P on Thursday revised the outlook on its B+ sovereign credit rating to negative, a week after Fitch downgraded its rating by a notch to "B+" with a negative outlook, spurred by a ballooning fiscal deficit, rising debts.

Sri Lanka is facing a balance-of-payments crisis after a third of its foreign exchange reserves was depleted within the 15 months to January, pressured by heavy debt piled up under the previous Government.

"With the Government's negotiation with the IMF, and once we have a programme for fiscal consolidation, these rating agencies will take a different point of view," Mahendran told Reuters.

A Government Minister said on Monday Sri Lanka was expected to receive a $1.5 billion IMF loan to boost the foreign exchange reserves.

Mahendran said the Government had to rework its economic numbers because of the change in international economic conditions since it presented this year's Budget in November.

"Exports will continue to underperform and tax revenue will be impacted by lower imports. So you need to take all these factors into consideration," Mahendran said.

The Government on Tuesday announced a 4% rise in value added tax and its plans to reintroduce Capital Gains Tax to break out of the Rs. 9.5 trillion ($65.89 billion) debt trap.

Sasha Riser-Kositsky, Eurasia Group's South Asia analyst, said the tax hikes underscored the Government's willingness to confront its deteriorating macroeconomic situation and address the IMF concerns.

Fitch said after the tax hikes the Government still lacked a clear medium-term fiscal consolidation plan and that left room for further fiscal slippage and a rise in debt.

"This weakness in the fiscal position remains underpinned by low Government revenues that are far below many of its peers in the 'B' and 'BB' rating category," Sagarika Chandra, Associate Director at Fitch said in a statement.

Marie Diron, Senior Vice President of Moody's said the hike and broadening tax base, "if implemented and effective", would be credit positive.