Revenue gap till March 2017, CEB requests 5% tariff hike from regulator

Cost increase underscored by higher thermal and coal generation as drought persists

PUCSL awaits power ministry guidelines, if costs not passed to consumers' bill to be footed by Treasury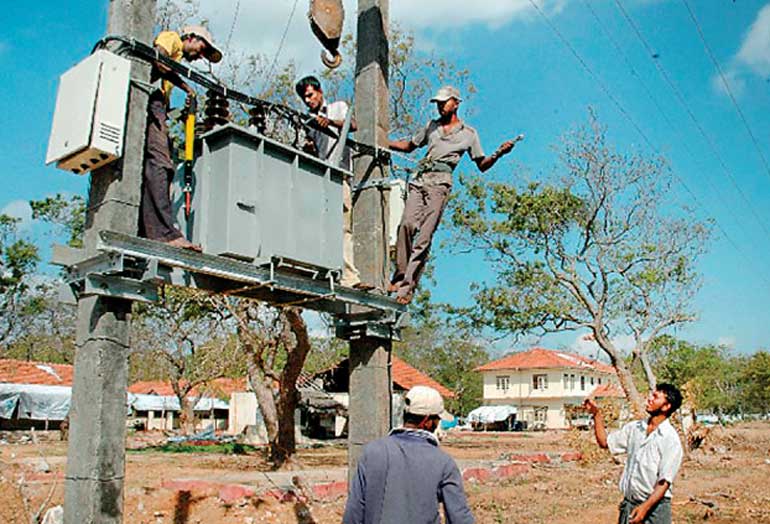 By Uditha Jayasinghe

If drought conditions persist the Ceylon Electricity Board (CEB) would have to deal with a revenue shortage of Rs. 5.5 b, which if the Government does not pass onto the consumer, could exacerbate already strained public finances.

The CEB has notified the Public Utilities Commission of Sri Lanka (PUCSL) it would experience a revenue gap of Rs. 5.5 billion from October to March 2017, largely due to higher coal and thermal power generation needed to fill the shortfall from hydro.

"The CEB projections are based on average rainfall data. Accordingly they have requested a 5% price increase across all tariff categories to bridge the revenue gap and prevent additional losses," PUCSL Tariff and Economic Affairs Director Kanchana Siriwardena told Daily FT.

Following PUCSL deliberations the CEB regulator would request guidelines from the Power and Energy Ministry. Over the next few months the CEB predicts hydropower generation would sink to just 32%, while coal would rise to 42% and thermal to 18%. Renewable would only make up as little as 8% of generation.

"The CEB is also affected by higher coal prices," noted Siriwardena who pointed out that the previous coal tender, which bought a metric tonne at $ 71 had increased to $ 79, increasing costs.

However, analysts noted it would be unlikely that the Government would order the expense to be passed on to consumers given the impact of a possible VAT increase to 15% to contend with as well. If tariffs are not increased by 5% the cost would have to be borne by the Treasury.

The PUCSL last week also called on the CEB to present a plant construction schedule along with an implementation timeline from 2017 to 2020 before the end of October. The plants include two thermal power plants with the capacity of 170MW in the Southern region, 105MW gas turbines, a 300MW natural gas power plant and several renewable energy power plants with the capacity of 655MW that include three major hydropower plants.

Accordingly about 1,230MW would be added to the national grid during next four years. Cancellation of the Sampur power plant would not have triggered a power shortage as it was scheduled to become part of the national grid after 2021. The PUCSL has given the CEB till April 2017 to formulate an alternative to the coal power project and update the long-term generation plan.