Govt. defers tabling of new Bill in P'ment citing insufficient time

To be presented at next P'ment meeting on 6 September, same day vote likely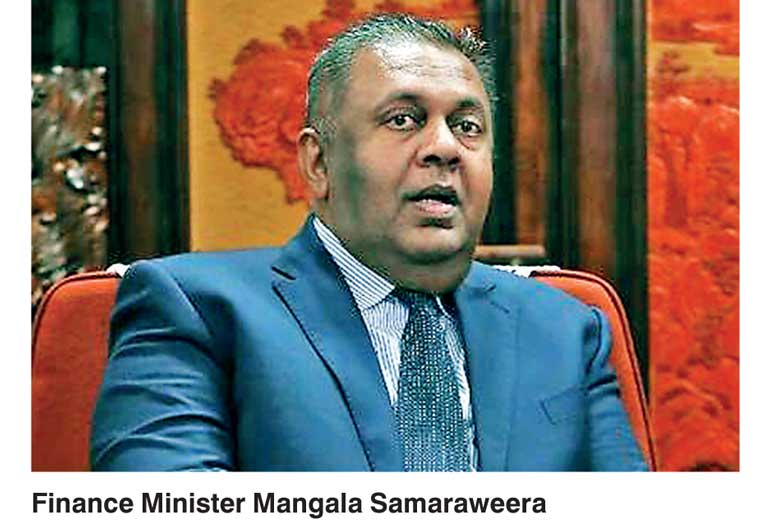 By Uditha Jayasinghe and Ashwin Hemmathagama

The much-awaited Inland Revenue Bill, which was expected to be presented to Parliament yesterday, failed to make an appearance on the floor of the House.

A last minute decision was made on Thursday night to hold back the Bill as there would not be sufficient time to present the Bill and discuss its amendments, sources within the Finance Ministry said.

"The Prime Minister and Finance Minister felt that since the Local Government Bill would take time to be passed, it was better to present the Inland Revenue Bill when Parliament next met," the source said.

Minister of Higher Education and Highways and Leader of the House of Parliament Lakshman Kiriella informed the Speaker yesterday that the second reading will be moved to another day. The Minister refrained from giving reasons for the deferment.

Accordingly, the Bill will likely be presented when Parliament meets again on 6 September with the Government hoping to hold the vote on the Bill on the same day.

The proposed Bill aims to widen the tax base and streamline some areas of questionable taxation. In keeping with the announcement, the proposed Bill was gazetted on 16 June. According to the new Bill, the effective date of the proposed Inland Revenue Act is expected to be in any year of assessment commencing 1 April and will thereby have the effect of repealing the Inland Revenue Act No. 10 of 2006.

Analysts said the new Bill is structurally dissimilar to the prevailing tax laws where the terminology is different and the new law deviates from the previous taxability provisions as well the concept of statutory income is also removed.

State Minister of Finance Eran Wickramaratne on Thursday said the Bill would complement the economic goals of the Government, which will be set out in a new eight-year policy framework to be presented by the President and the Prime Minister on 4 September.

The new policy framework, which will be jointly presented by President Maithripala Sirisena and Prime Minister Ranil Wickremesinghe, will keep to key macroeconomic goals that centre on reducing the Budget deficit and improving investment.

One of the key changes is exempting stock market trading from tax with no change to the current share transaction levy. The first draft of the Inland Revenue Bill proposed 28% tax on trading stocks, which was objected to by capital markets. Over a 100 amendments are expected to be presented when the Bill is taken up for debate.