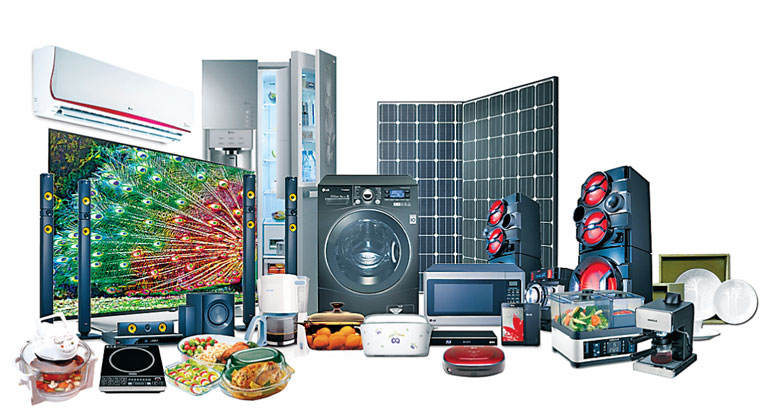 When selecting electronics, home appliances and IT equipment it is prudent to choose quality products from globally recognised brands such as; LG, Hoover, Electrolux, Mitsubishi, Elba, Haier, Toshiba, Harman/Kardon, JBL, AKG, Apple, Lenovo, HP, ACER, DELL, Morphy Richards, Philips, Havells, Frigidaire, Nilfisk, Mistral, Meyer, Pyrex, Corelle, Corning, Visions, Bamix, Solecasa, GO Pro, etc.

Because your home deserves nothing but the best, Abans is a one-stop shop for quality electronics, home appliances and IT equipment from the world's most trusted brands, brought to you with a trusted guarantee at very affordable prices.

At Abans Showrooms you will find only products that are recognised internationally for quality and durability. Housewives have learnt through experience that quality products from trusted global brands last for years and years and are real value for money.

In the field of home appliances, Abans is the market leader for the world's best brands of refrigerators, washing machines, microwave ovens, air fryers, floor polishers, vacuum cleaners, free standing cookers, hobs, hoods, built-in ovens, cookware, induction cookers, pressure cookers, food processers, blenders, mixer grinders, juicers, toasters, kitchen utensils, irons, grooming products and fans.

Abans also have the widest range of the world's best brands of televisions, home theatres, sound bars, audio equipment, smartphones, head phones and accessories. Abans are Exclusive Distributor, authorised resellers and service providers for reputed IT brands. If you are looking for the best computer for your requirement, Abans is the place you have to visit. Abans is also the agent for world best air conditioners.

But just stop and think for a moment! Are you buying a genuine product from a recognised brand or are you being seduced into buying a non-genuine product from an unknown manufacturer? How can you be sure? Don't be duped by false offers and false guarantees. Head straight for your nearest Abans Showroom where you will get the widest selection of genuine products from the world's most innovative eco-friendly and energy saving brands, tried, tested and guaranteed.

The Christmas Season heralds in the 'shopping time of the year' when consumers rush madly to grab attractive discounts and offers at a multitude of Christmas Sales all over the island during this season.

What's more Abans offer you genuine discounts up to 50%, free gifts, bundle offers, buy back offers and extended warranties, all at the best affordable prices, with easy interest free instalment terms that make your purchases real value for money.

So, don't compromise for quality this Christmas; whether it's a new TV, refrigerator, washing machine, air conditioner or any other appliance for your home or kitchen, or maybe a computer, laptop or mobile phone. Go for the world's most trusted and recognised brands of home appliances and electronics under one roof – exclusively at Abans.