A brand new wedding and event venue will be launching in the heart of Nugegoda this month and everyone is invited to see it for themselves.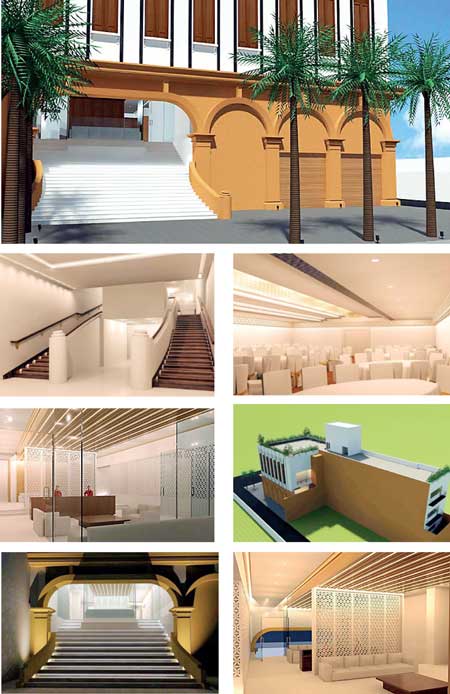 Brides and grooms can attend the Raffles Residence' Open Event on Sunday 13 March, 10 a.m. till 6 p.m., and engage with wedding industry friends and experience what the venue has in store that will make their important day an unforgettable one.

Raffles Residence is a part of Raffles Consolidated, a 15 year old group with many related businesses. With combined backgrounds in hospitality, tourism, catering and project management, Raffles Residence delights in creating the perfect event and sharing its much loved passion for people.

The venue will host two banquet halls with a seating capacity of 300 and 100, and work together with industry players such as Lassana Flora, Out Burst Entertainment, and Five Star Events who will be the main supplementary service providers, promoting their wide range of services at a discounted rate. These partners will be on hand throughout your planning, preparation and run-up to your event. Further Raffles Residence is also in discussions to partner with prominent banks and financial institutions and offer wedding loans.

Raffles Consolidated Chairman and Managing Director Tony Bohoran said, "We are delighted to unveil our new banquet halls and take our services to greater heights. With diversified and related experience the industry is no stranger to us. We have partnered with many prominent names in the industry and hope to further enhance our facilities and value additions in the future."

The sensationally charming space aims to offer a personal and refreshing approach to venue hire. Situated in the heart of Nugegoda with easy access from all parts of Colombo and its suburbs, Raffles Residence delivers a personal and flexible 'at home' experience, allowing the couple to tailor their event so they can have their day their way.

Raffles Catering, since its inception in 1999, has been long regarded as one of Colombo's leading caterers specialising in corporate, private and event catering. It has provided its services to a large number of corporate and up-market clientele. The five-star outdoor catering company continues to demonstrate an absolute passion for detail, creativity and freshness along with the ability to work with clients through tailored menus and skilled front of house professionals. It also caters for occasional weddings with star class service which it is famous for.

For those of you planning an intimate celebration with close friends and family, at a venue you can make your own, Raffles Residence may just be the place for you. It's located at 262, Kotte Road, Mirihana, Nugegoda (close proximity to Jubilee Post). For reservations and RSVP please contact Tan on 0774681174 or Edith on 0773272382.