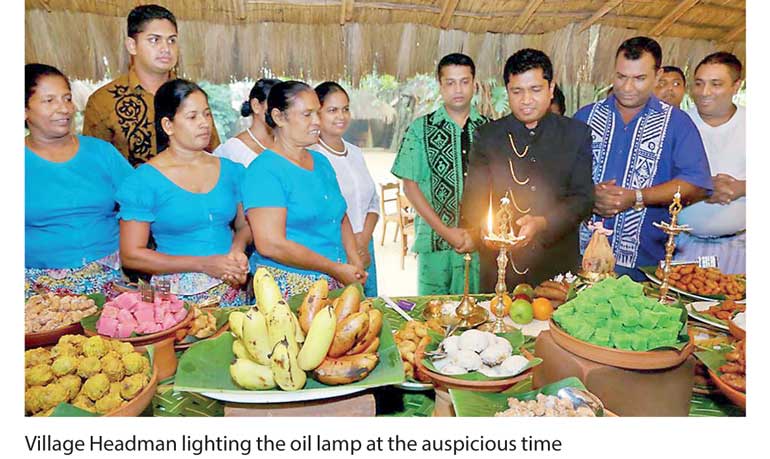 While the koel (koha) sings his famous song for the New Year, premier five-star Cinnamon Grand's village in the city Nuga Gama came to life with the excitement of a rural Avurudu celebration. With the customary rituals being conducted to the auspicious timings, the hotel's Sinhala and Tamil New Year celebrations took a grand and joyous turn with tables lined up with delicious traditional sweetmeats and the steady rhythm of the rabanas creating a reverberating beat of Avurudu.

Over 80 adults and kids partook in numerous traditional games such as kana mutti, aliyataaehathibima, gunny bag race, lime and spoon race, buniskaema and coconut scraping, prior to enjoying a hearty festive lunch lovingly prepared by the ammés.

A special Pooja was also held in the late afternoon to invoke blessings, as conducted in village homes.