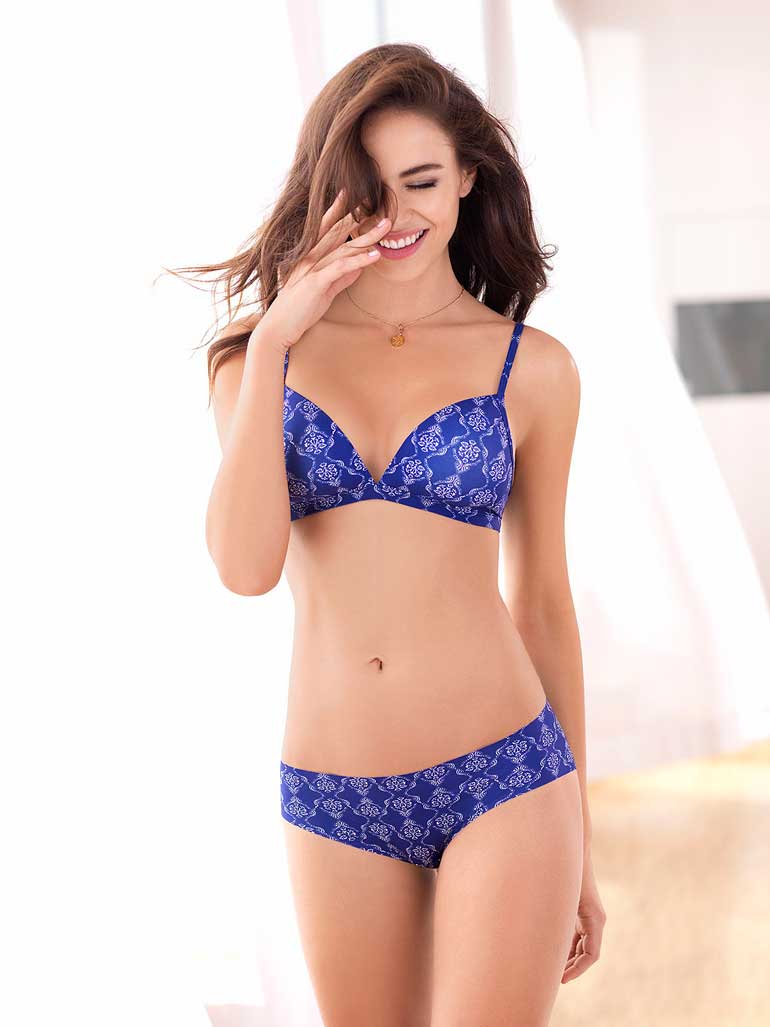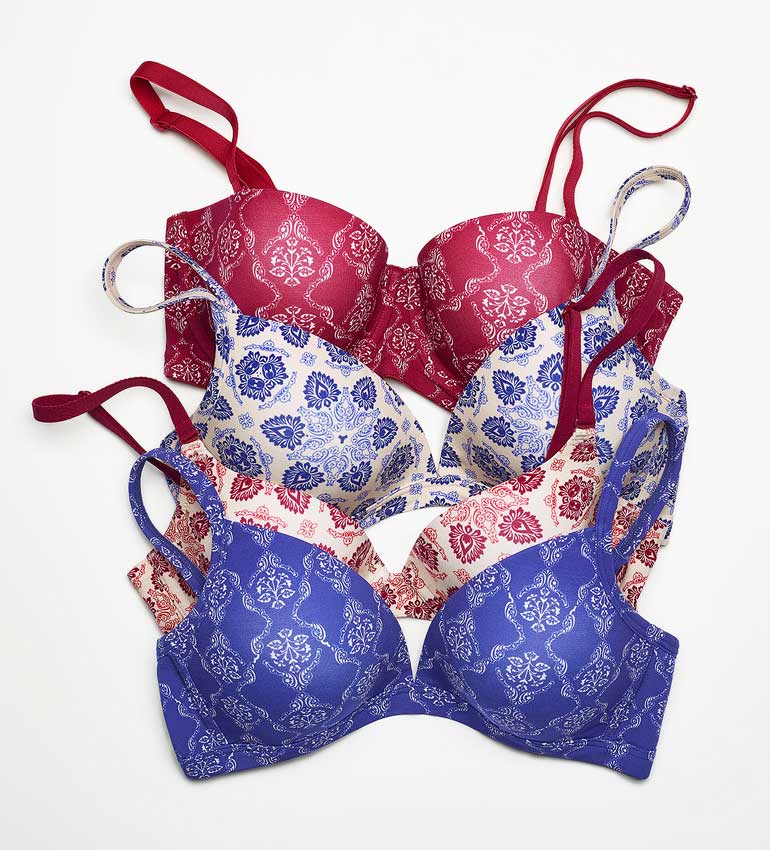 Triumph launched its new Ethnic Print T-Shirt Bra collection over the weekend. During the launch, ladies were able to indulge in sparkling wine, nail art, surprise gifts and photo memories.

The new line which boasts of a perfect smooth fit, created with a special edition Euro Jersey fabric, to ensure maximum comfort. This newest addition by Triumph is fashioned in bold ethnic-print and has the best micro fiber fabric.

Passers-by were greeted with sparkling wine being served by Triumph models and were asked to try their luck with fun games and prizes. While experiencing the luxury of Triumph, customers were enchanted by the new selection of vibrant and bold colours of bluish purple and crimson red. This trendy new collection complements the versatile, independent lady who values comfort above all.

Amal Fernando, Head of Operations – Triumph International Sri Lanka commented, "Triumph aims to build a woman's confidence, through femininity and style. These contemporary ethnic print design T-shirt bras are an essential new tool for the modern-day lady!"

He added: "The delicate yet versatile fabrics promote comfort and vibrancy, with a perfect fit and varied choice of different styles and matching briefs."

This attractive selection works perfectly as everyday sets or colourful mix and match pieces that combine effortlessly depending on your particular lingerie needs.

The Ethnic print range comes in both wired and non-wired bra choices, all featuring flawless smooth cups and extreme comfort lycra fabrics that gently frame your body contours, eliminating unseemly lines.

Along with the wired and non-wired bra choices, this new collection has super versatile styles, with changeable straps that can convert from a cross-back to a halter, or a classic style to strapless in seconds guaranteeing a smooth fit and comfort.

Further solidifying Triumph's commitment to our beautiful planet, the fabrics used in the attractive new collection carry the 'Sensitive Merit' eco-friendly tag, which goes a long way in contributing to protecting our green earth.

It's all about 'visible beauty' and an 'invisible fit' with this exciting smooth-fit range that is simply to alluring to hide. Discover the chic new collection today and treat yourself to a new kind of confidence experience that only Triumph women know.