This Mother's Day we hope all mothers will feel honoured and loved, for all the years of caring for their children and grandchildren. And not just on one day but every day.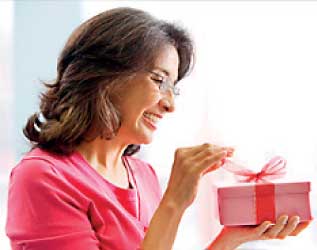 On 8 May, Hilton Colombo will host a lavish Sunday Brunch at Spices restaurant from 11:30 a.m. to 3 p.m. Treat mom to a spectacular, hassle-free meal filled with a delightful selection of breads, soups, salads, entrees, deserts and more.

The hotel's authentic Italian restaurant Il Ponte headed by Italian Chef Massimo Zampar will be serving a gourmet Italian dinner. Don't forget to check out the special deal; three full paying guests and mom dines for free. Guests could enjoy an appetiser, main course and a dessert of their choice from the al la carte menu (conditions apply).

Another option would be to treat your mother at Ikoi-Tei; a chilled out Japanese restaurant located at the Dutch Hospital. Chef Hikaru Takahashi will offer you the same deal for lunch and dinner!

Now who doesn't like sweets? I'm sure every mom would love to receive a delectable cake or cupcakes along with some flowers. Hilton Colombo's pastry shop, Fine Things will also have a variety of designer cakes, delicate cupcakes, beautiful handmade chocolates, flowers and cards available from 6 to 8 May from 8 a.m. to 10 p.m.

For more details and for reservations, guests can call on 2544 644 ext 2012 or you may log into www.hiltoncolombo1.comwww.facebook.com/HiltonColombo, or follow them on www.twitter.com/HiltonColombo, www.instagram/HiltonColombo.